wed30Aug20:30Duo concert: Yoël Cantori, cello and Claudia Bracco, pianoUn Russe in Paris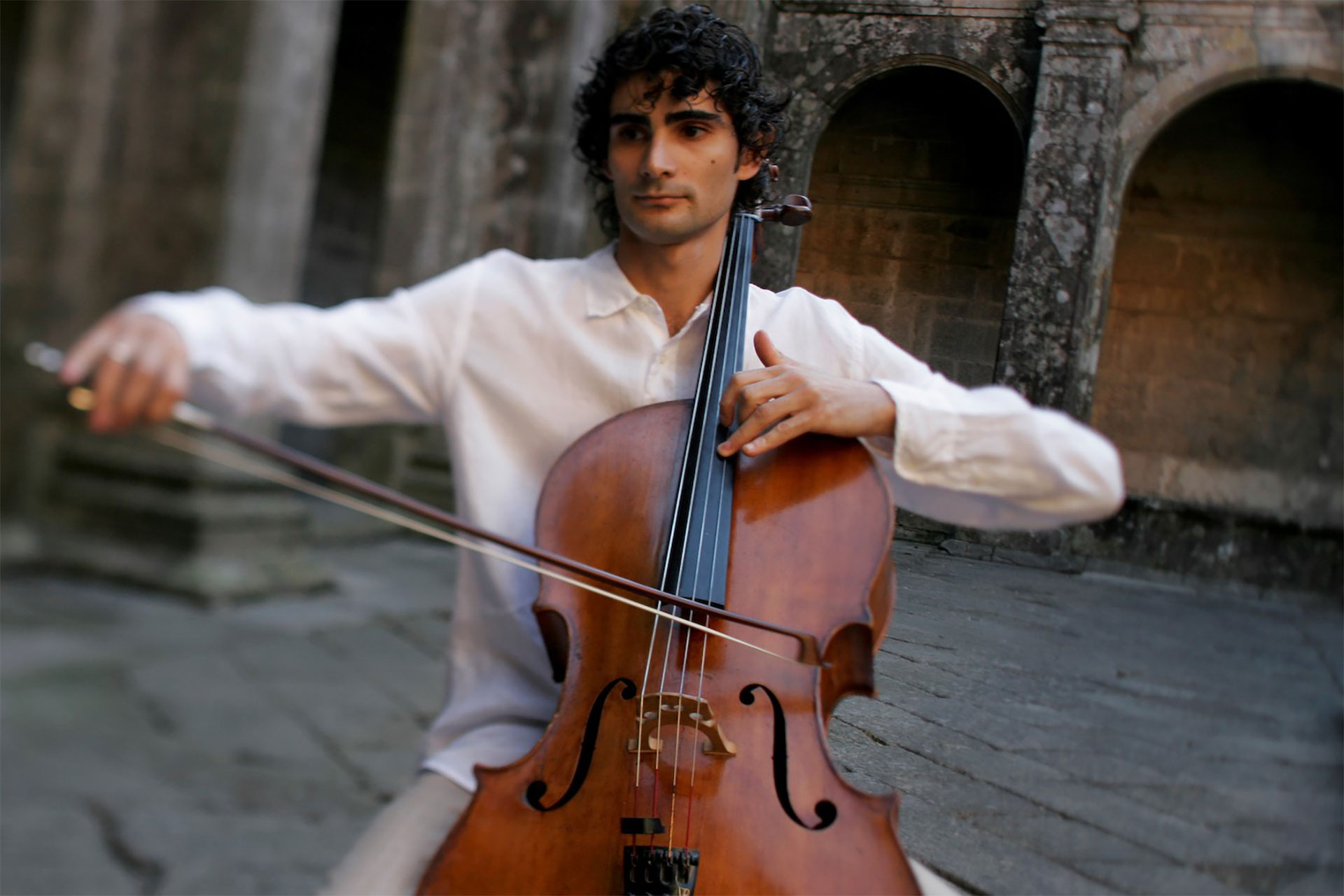 Event details
Claudia Bracco
Italian pianist Claudia Bracco graduated in piano and harpsichord from the Giuseppe Verdi Conservatory in Milan. Further studies took place with Marian Mika, Pavel Vernikov and Konstantin Bogino as well as at the Accademia di Santa Cecilia in Rome with Felix Ayo, where she graduated in chamber music.
While still a student, Claudia Bracco took part in more than 50 international competitions, where she received 16 first prizes. She has appeared on many European stages as a soloist and as an accompanist. In addition, Claudia Bracco realized many highly acclaimed recordings Talent Records, Leonarda and Bayer Record. She is a professor of chamber music at the Giuseppe Verdi Conservatory in Como.
Yoël Cantori
The Swiss cellist Yoël Cantori discovers his enthusiasm for playing the cello in Lugano with Taisuke Yamashita. He later studied in Neuchâtel and in Basel, where he graduated brilliantly with Prof. Ivan Monighetti (cello) and Gérard Wyss (chamber music).
His professional career is the same as his multiple origins and his inquisitive and adventurous temperament. He begins his career in Paris as a solo cellist orchestra de l'Opera comic at. After that he becomes solo cellist Orchestra do Norte (Portugal), deputy principal cellist in the Lucerne Symphony Orchestra, principal cellist in the Auckland Philharmonia and tutti cellist Fondazione Arena di Verona.
Yoël is currently a member of the Rheinische Philharmonie State Orchestra in Koblenz.
In addition to his work as an orchestra musician, Yoël Cantori regularly performs as a chamber musician and soloist on European stages and festivals. In addition, recordings were made for the Swiss radio RTS and RSI, the Portuguese radio and live recordings were played several times on BBC radio. His first album, J. Offenbach "du Rire aux Larmes", with the participation of the French soprano Delphine Doriola and the Orchestra do Norte under the direction of J. Ferreira Lobo, inspires critics and Offenbach experts alike.
He plays a beautiful Italian cello by Giovanni Tedesco.
Admission free – collection for the benefit of the duo
Time

Wednesday 30 August 2023 8:30 p.m
location

Hotel Reine Victoria, theater hall

Via Rosatsch 18, 7500 St. Moritz