The Engadin is one of the highest inhabited valleys in Europe. At 1,800 meters above sea level The valley enchants with its lakes, pine and larch forests, rugged peaks, snow-covered glaciers and an unbelievable expanse that is rarely found in alpine valleys. In combination with over 300 days of sunshine a year, it is a true paradise in every season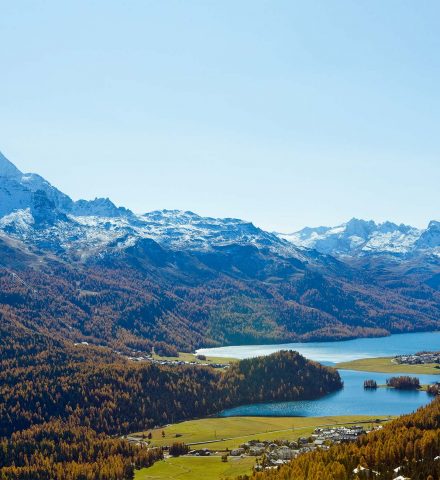 The Engadine Lake District, consisting of Lake Sils, Lake Silvaplana, Lej da Champfèr and Lake St. Moritz, stretches across the valley floor. A postcard motif that has always fascinated and inspired poets and thinkers and that continues to attract numerous visitors to the valley all year round.
The entire Engadine lake district is at your feet on an excursion to Muottas Muragl. Summer and winter ideal for a panoramic hike. In winter, a Muottas Muragl toboggan run leads in 20 action-packed curves from the mountain to the valley station. Toboggans can be rented on site.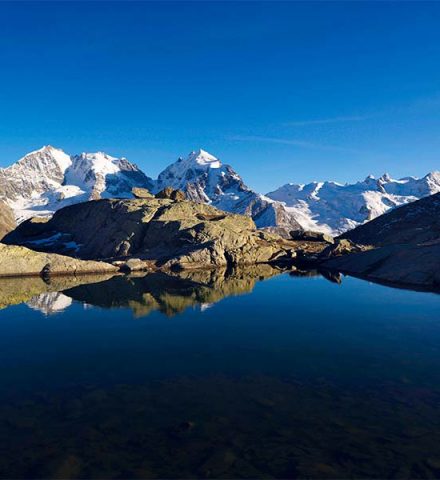 Glamor and glittering snow
You can experience a real glacier feeling on the Diavolezza. Even in midsummer you can feel the devilish cold of the eternal ice up here. Climbing and mountaineering in summer, skiing in winter - the trip to almost 3,000m is worthwhile. Summer and winter sports enthusiasts receive refreshments in the Berghaus Diavolezza. In summer, the Piz Trovat via ferrata attracts, as a highlight in winter, experienced skiers can enjoy the 10 km long glacier descent to Morteratsch. Once a month the slopes even open for night skiing with the full moon.
The neighboring Lagalb, with its steep and challenging slopes, is only suitable for good skiers and snowboarders. The Piz Alv / Lagalb climbing area offers various routes of varying degrees of difficulty. The employees at the Pontresina mountaineering school know all of them.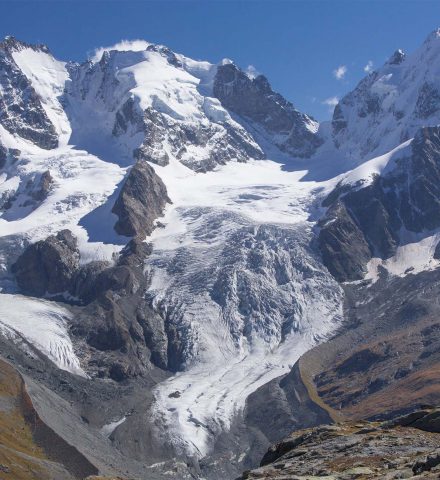 In winter, the Corviglia ski area stands for glamor and glittering snow in the sun. The range of slopes offers the right thing for the whole family. From flat children's slopes to fast World Cup runs to soft powder slopes and a fun park, all wishes are fulfilled here.
The Corvatschbahn takes you up to 3,303m from Silvaplana / Surlej. Derived from the Romanic for 'big raven', the Corvatsch offers a rarely beautiful bird's-eye view. In winter you will find a sporty snow paradise with long, wide slopes, plenty of freeride terrain and a world-class snow park, where the Freestyle World Championships are held every spring. The Hahnensee run from Corvatsch to St. Moritz Bad is considered by many to be the most beautiful run in the Engadine.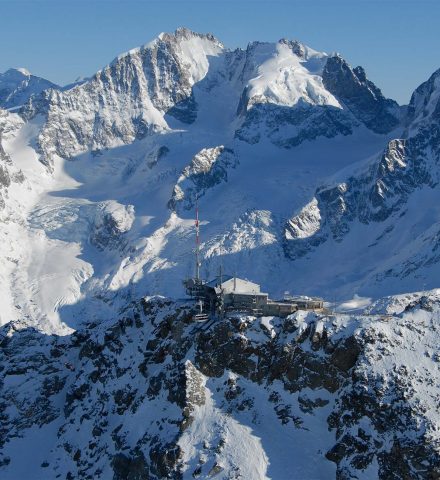 Splendid. Inspiring. Unique.