Experience a small, idyllically located hotel in the middle of a picturesque nature reserve right on the lake - an oasis in the forest. Explore the varied hiking trails right in front of the door or let your soul dangle in the tranquility of nature.
We rent out the idyllic Art Nouveau chalet on Lake Staz exclusively (hotel buy-out) for private celebrations, retreats or your (large) family stay.
We furnish the rooms according to your needs. Our goal is to offer you unforgettable, exclusive moments with the best service in one of the most beautiful places in the high alpine Engadin nature. In addition to the dining rooms, the hotel has a cozy hunting room with paneling for 11 people.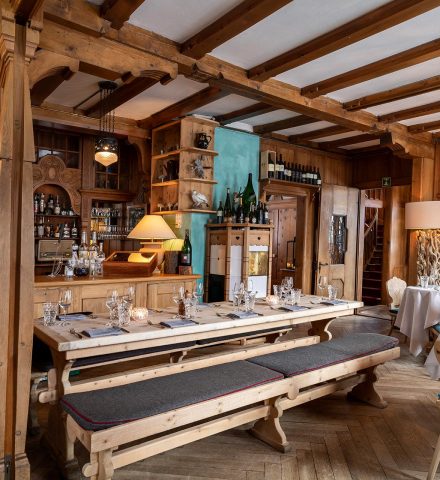 Wood-panelled guest room on the 1st floor for up to 60 people. The room can be used for lunch, dinner or as a lounge during an overnight stay (between 3pm on the day of arrival and 11am on the day of departure).
From the saloon you have direct access to the large terrace with a wonderful view of Lake Staz and the Engadine mountains.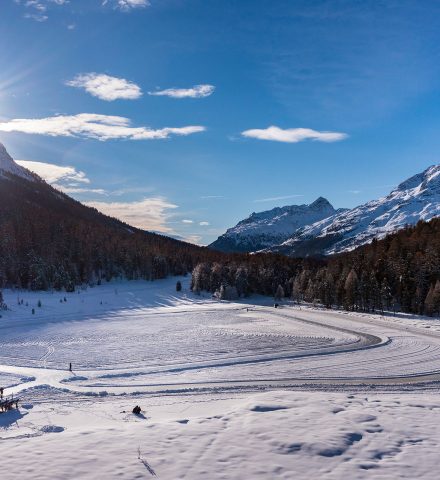 Six rustic rooms with wood paneling, bathroom and toilet on the second floor. 4x rooms have beds with a size of 180 x 200 cm (2 x 90 cm), 1x room has a king-size bed of 160 x 200 cm and 1x single room with a size of 90 x 200 cm.
Our rooms can only be booked together as a "hotel buy-out", not individually.
Enjoying the green outdoors.
The Lej da Staz restaurant is the ideal rest stop on the beautiful Lake Staz - located in the middle of nature, surrounded by an enchanting pine forest. At rustic wooden tables at the self-service kiosk, walkers can take a break and get something to eat. Drinks and snacks such as quiche, sandwiches, warm soups, cakes, mulled wine, punch, tea and coffee, local beer and much more are on offer.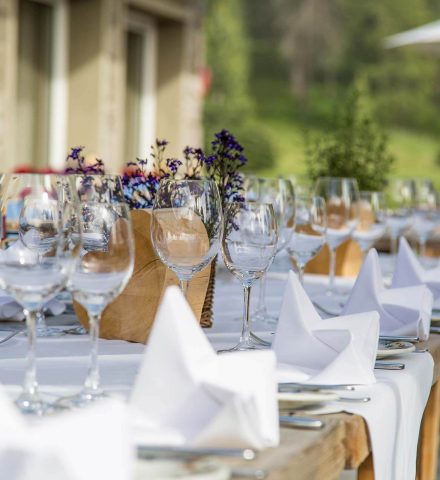 The sunny restaurant terrace invites you to a cozy get-together with friends and family and various Swiss dishes to share.
Or get a small snack at the kiosk and relax in nature.