If, contrary to expectations, the Engadine weather does not play along (which happens rarely with the above-average number of sunny days) and rain or snow ruin your skiing or hiking plans, do not hesitate, we already have the best indoor activities as a sporty alternative for you Your daily planning selected.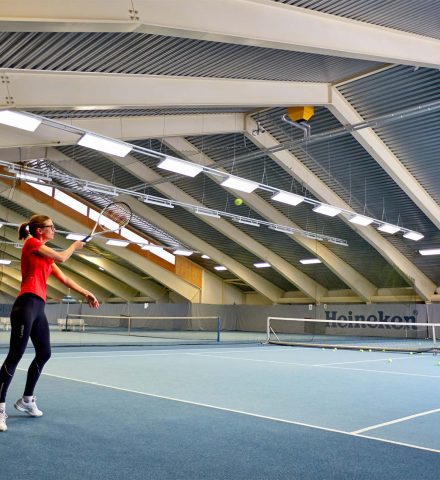 The St. Moritz Tennis & Squash Center, located right behind the Kempinski Hotel, is open almost all year round. Four indoor courts are equipped with state-of-the-art lighting and a joint-friendly Bross Slide Forte carpet sliding surface. Two indoor squash courts are also available.
The tennis school gives professional lessons to players of all skill levels and suitable equipment can be rented on site. The tennis café has refreshing drinks and invigorating snacks. The small but well-stocked shop carries the latest tennis fashion, racquets, shoes and everything else you need for a successful game.
Ovaverva: Spa & indoor swimming pool
Indoor swimming pool, spa and sports center in St. Moritz-Bad. Just 100 meters from the Laudinella, our guests have the entrance fee included. The new indoor pool offers sport and leisure swimmers as well as families bathing fun all year round. Relaxation and tranquility can be found in the spacious spa and on the sun terrace with outdoor pool. (Please note the opening hours)
Due to Corona, special protective measures and possibly access restrictions apply in the OVAVERVA, which we unfortunately have no influence on.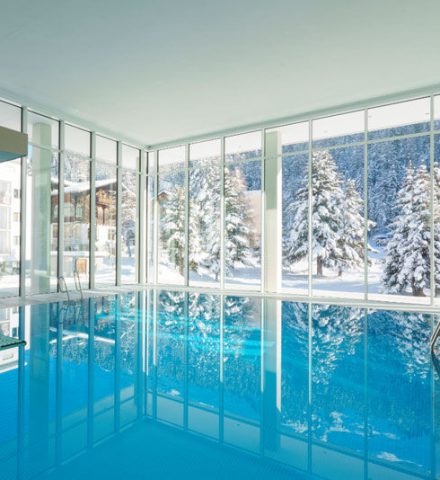 Indoor swimming pool 3'200 m²
25-meter pool, diving pool with two 1-meter boards and a 3-meter platform, non-swimmers' pool, children's paddling area, outdoor pool with bubble jets and funtower with 3 tube slides and a bistro.
Wellness 1'620 m²
Ladies spa, mixed sauna landscape, relaxation bath and relaxation rooms, 6 treatment cabins and wellness bar.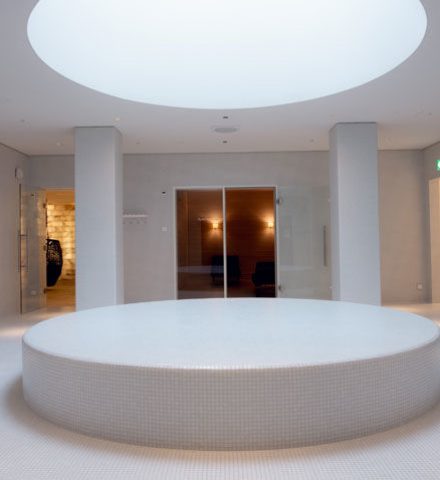 Of course, ice skating in the Engadine is most beautiful when, under the right climatic conditions, the lakes freeze into black ice. This natural phenomenon does not occur every year, however, guests can do pirouettes in the open air on the Ludains artificial ice rink all year round and in winter they can also practice ice skating or ice stock sport on a natural ice rink.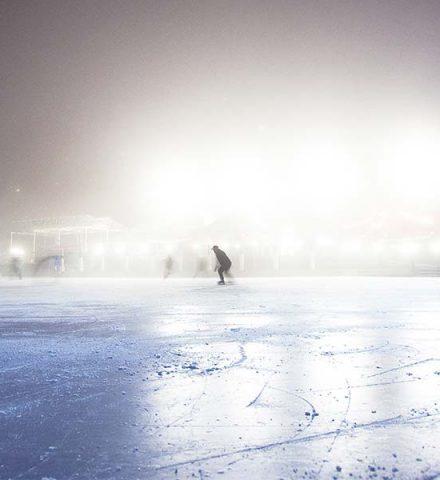 From the warm bistro you have a view of the ice rink and can comfortably watch what the children are up to, for example.
Material can be rented on site. Lessons from experienced trainers are also possible.