Family Room
Recharge your batteries in large rooms for adventurous days
This room category is particularly suitable for families or if you like it spacious. Start the day well rested.
grand lit or two single beds
maximum three additional beds possible
approx. 30 m²
partly with balcony
bathroom and/or shower, WC, hair dryer
Todays Best Price Guarantee up from
Please note: The above pictures and virtual reality shots are only examples for the room categories. Your room may differ from the photos.
Good to know - Included and Additional Services
Good to know
Open from December – March, June - September
147 Rooms with Art Nouveau charme
Historic building with magnificent event rooms such as the imposing Theatre Hall, the Lobby and Victoria Bar
New building is connected with the historical building
We organize your Conventions, Events & Banquets
We offer many different cultural events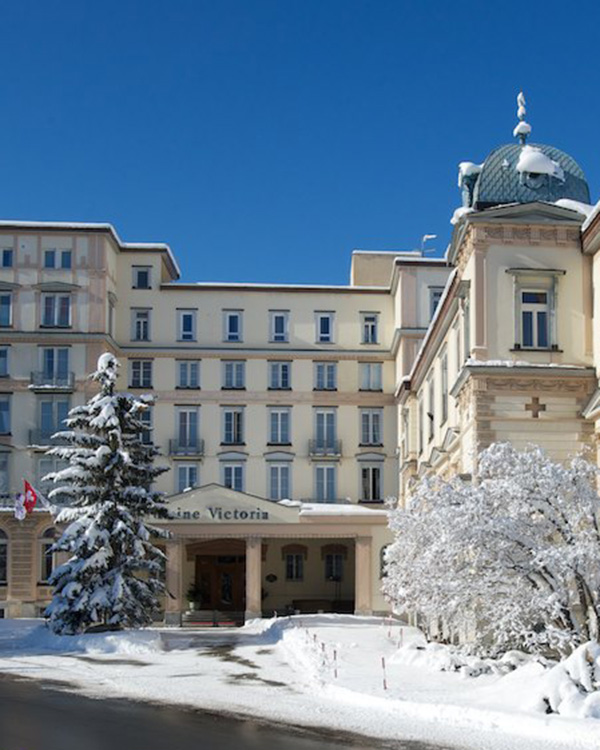 Included
Lavish breakfast buffet
Wellness: As our hotel guest, you have free entrance to swimming pool & spa OVAVERVA next to the hotel (please note opening hours)
Entrance to selected cultural events at Hotel Laudinella and Hotel Reine Victoria
Mountain railways and public transport in summer up from 2 overnight stays
Transfer from / to St. Moritz train station at arrival and departure (08.00 a.m. - 09.00 p.m.)
Welcome Cocktails (seasonal)
Additional services bookable
Halb board: Lunch or Dinner in our buffet restaurant «Stüva» at Hotel Laudinella
In-house ski rental
Ski Instructor Johnny
Tesla rental at Hotel Laudinella
What our guests say about us…