So29Oct.15:00Chuenagele – a quiet utopiaby Vreni Achermann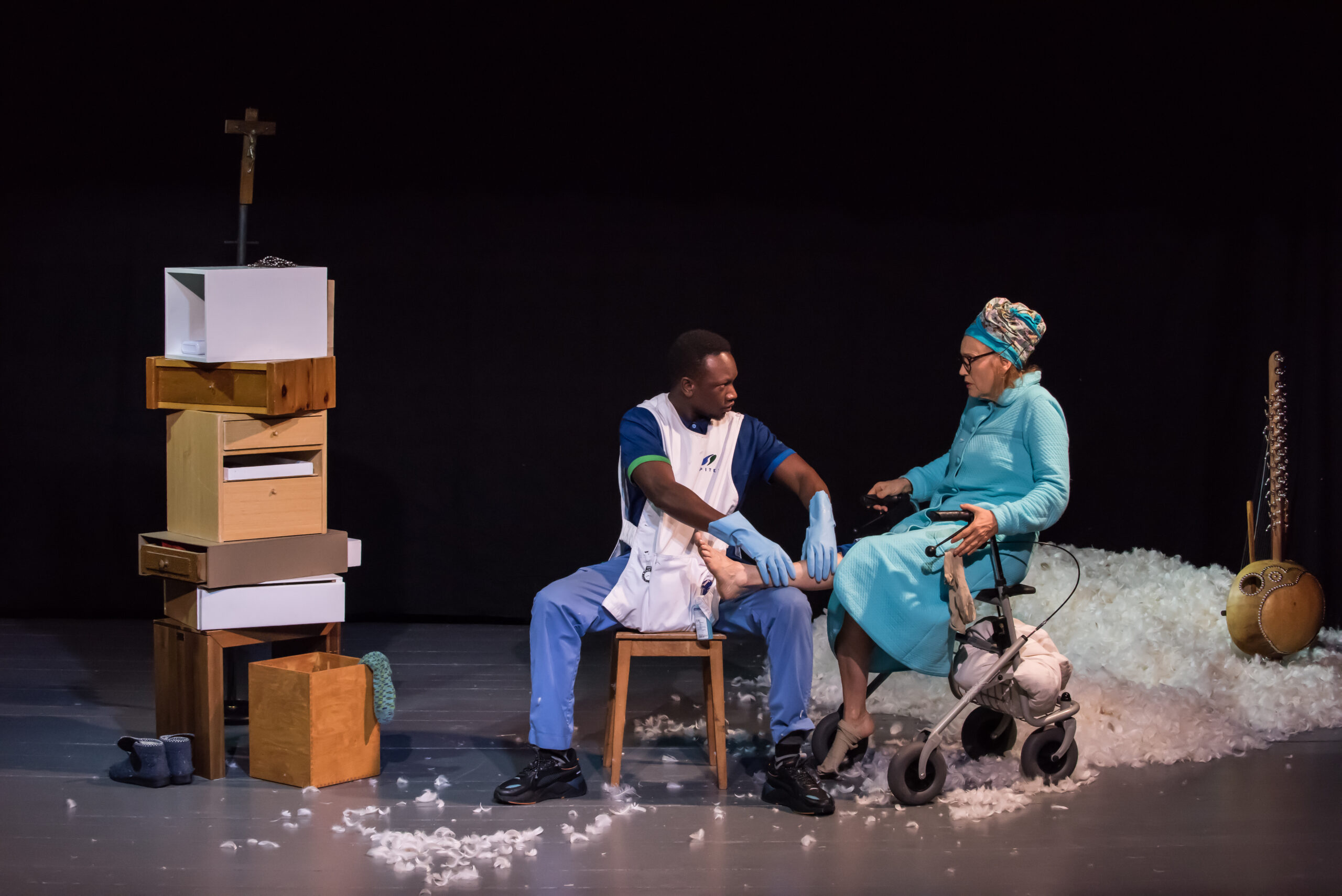 Event details

Mrs. Schneebeli is sitting in her retirement home. She plucks feathers from her pillow and snows. For them, happiness means being useful, not only for themselves, but also for others. But who needs an old box?
A Nickn*lein statue, a photo of Father Josef on his Harley Davidson and a revolver keep her company. Frau Fröhlich from Spitex comes every morning. But one day a Senegalese stands in front of the door: "Have you never seen a black snowman? A volcano spat me out. Here I am, taking care of you. Salam aleikum!"
contributors
Vreni Achermann – acting, singing
Sadio Cissokho – drama, music (kora, vocals)
Ueli Blum – Director/Dramaturgy
Valérie Soland – Stage/Costumes
Mariana Coviello – choreography
press voice
The story is touching, touching, poetic and extremely coherent. It «chuenagelet» the spectator in the real sense. The message back the racism gets across. The "silent utopia" seems to be drawing closer. (Hannes Bucher, Luzerner Zeitung).
entry
Free entry to an event Day of caring relatives the health promotion department, Graubünden Health Office
Time

Sunday, October 29, 2023 3:00 p.m
location

Brigitte & Henri B. Meier Concert Hall, Hotel Laudinella

Via Tegiatscha 17, St. Moritz