So09Jan18:00So21:00Table d'hôte Opera - La TraviataOpera by Giuseppe Verdi in 3 acts presented by the Compagnia d'Opera Italiana Firenze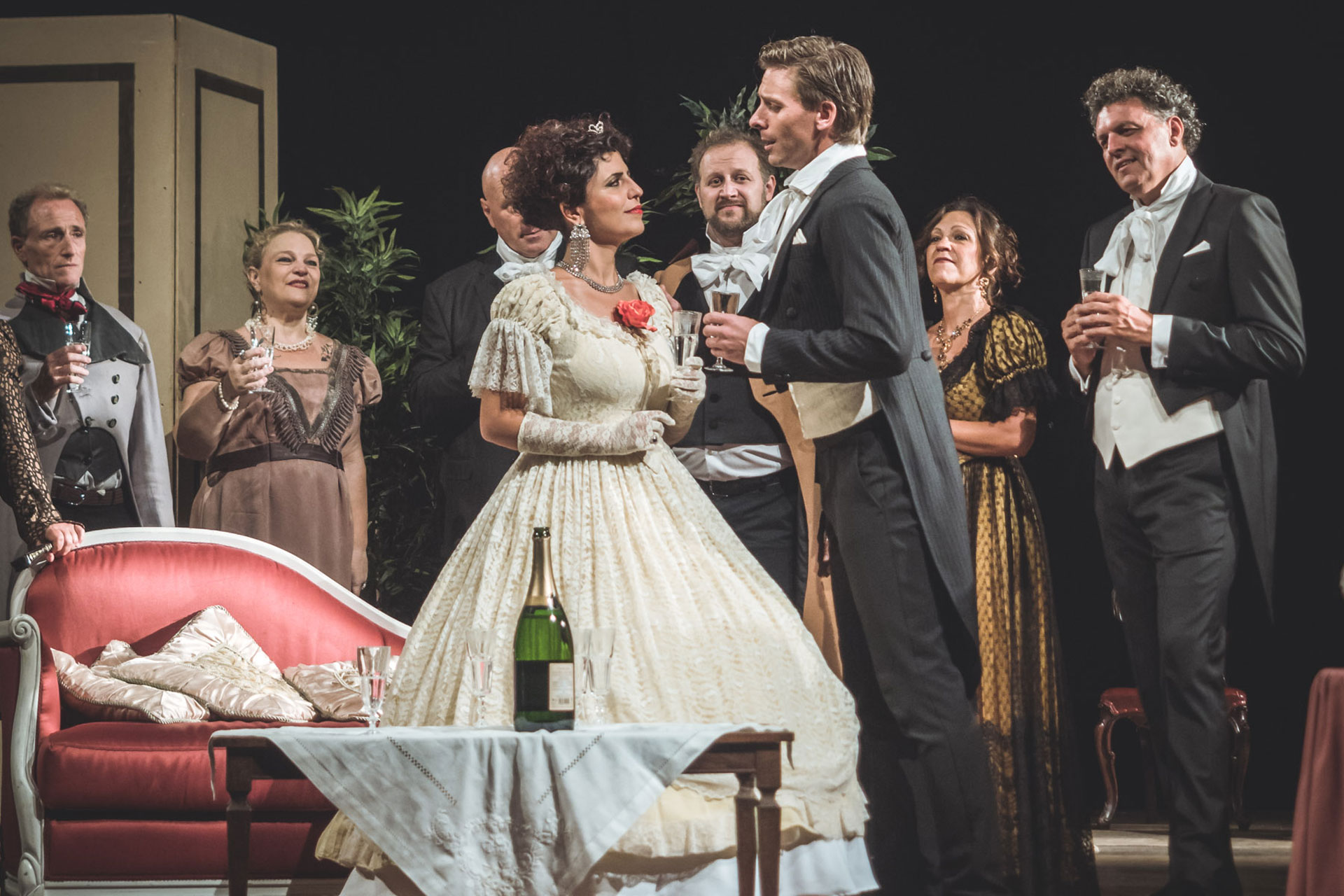 Event details

We are reviving our popular table d'hôte range.

Dine and drink between acts of an opera performance in the Brigitte & Henri B. Meier Concert Hall at Hotel Laudinella. Artistic director Franz Moser will accompany you through the cultural and culinary evening as a moderator.

Alfredo Germont and the courtesan Violetta Valéry fall in love at a party in Violetta's Paris salon. Determined to cure Violetta of her tuberculosis, Alfredo leaves Paris and begins a contented life in the country. But Violetta's happiness is destroyed when Alfredo's father Giorgio Germont pays her a visit.

Violetta's scandalous relationship with Alfredo endangers the engagement of Giorgio Germont's daughter, and Germont persuades Violetta to leave his son. Heartbroken, Violetta promises not to tell Alfredo why. Alfredo is stunned when Violetta disappears and decides that she must have left him out of self-interest. He confronts her at a Paris party and leaves. Only when Violetta is dying does he learn the truth.

Violetta Valery - Lucia Conte
Alfredo Germont - Vladimir Reutov
Giorgio Germont - Ricardo Crampton
Flora Bervoix - Olympia Hetherington
Annina - Nicoletta Celati
Dottor Grenvil - Max Medero
Marchesa - Cinzia Borsotti
Concertmaster - Domenico Camera
Moderation - Franz Moser, director

Ticket: CHF 125.00 including 3-course menu and aperitif, excluding table drinks

or binding reservation with credit card details (which card, first and last name holder, 16-digit number, valid until xx / xx, 3-digit test room (CVC) on the back of the credit card

requested by January 3, 2022 kultur@laudinella.ch

The 2G + regulation applies to this event.
Time

Sunday, January 9, 2022 6:00 p.m. - Sunday, January 9, 2022 9:00 p.m