sat22Apr19:30SJSO Swiss Youth Symphony OrchestraPublic dress rehearsal of the spring tour 2023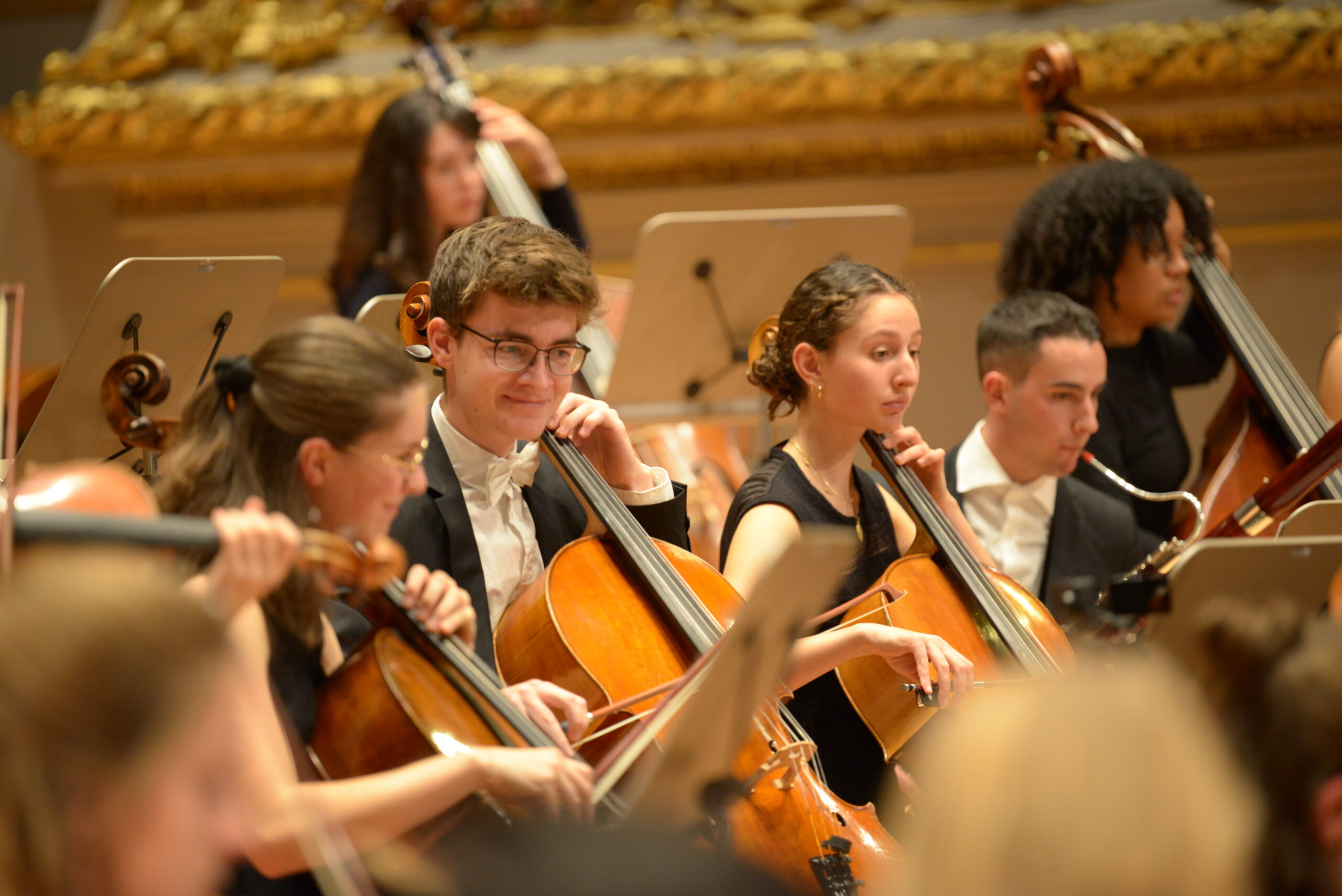 Event details

Johannes Schlaefli, director

Pascal Deuber, Horn

The SJSO as a springboard: The list of musicians who the SJSO has helped to successfully start their professional career is long. The horn player Pascal Deuber has had a particularly impressive career: Not only did he get a position in the orchestra of the Bavarian State Opera early on; In 2021 he even succeeded in the famous ARD competition and won both the 1st prize and the audience award. He now returns to the SJSO as a soloist in Richard Strauss' late Horn Concerto.

Johannes Schlaefli was also a young oboist in the SJSO and conducted the orchestra on a tour back then. Last but not least, his career as a conductor has made him one of the most outstanding international trainers. With the SJSO he performs Dvořák's 8th (and perhaps his most beautiful) symphony. A symphony that, by the way, has had an SJSO career of its own: it was performed in SJSO concerts in 1981, 1989 and 2006.
program
Carl Maria von Weber: Overture to «Oberon»
Richard Strauss: Horn Concerto No. 2 in E flat major TrV 283
Antonín Dvořák: Symphony No. 8 in G major, Op. 88
Free entry - collection
Time

Saturday, April 22, 2023 7:30 p.m
location

Brigitte & Henri B. Meier Concert Hall, Hotel Laudinella

Via Tegiatscha 17, St. Moritz