Mrs29Sep20:30Mihaly Bereczpiano recital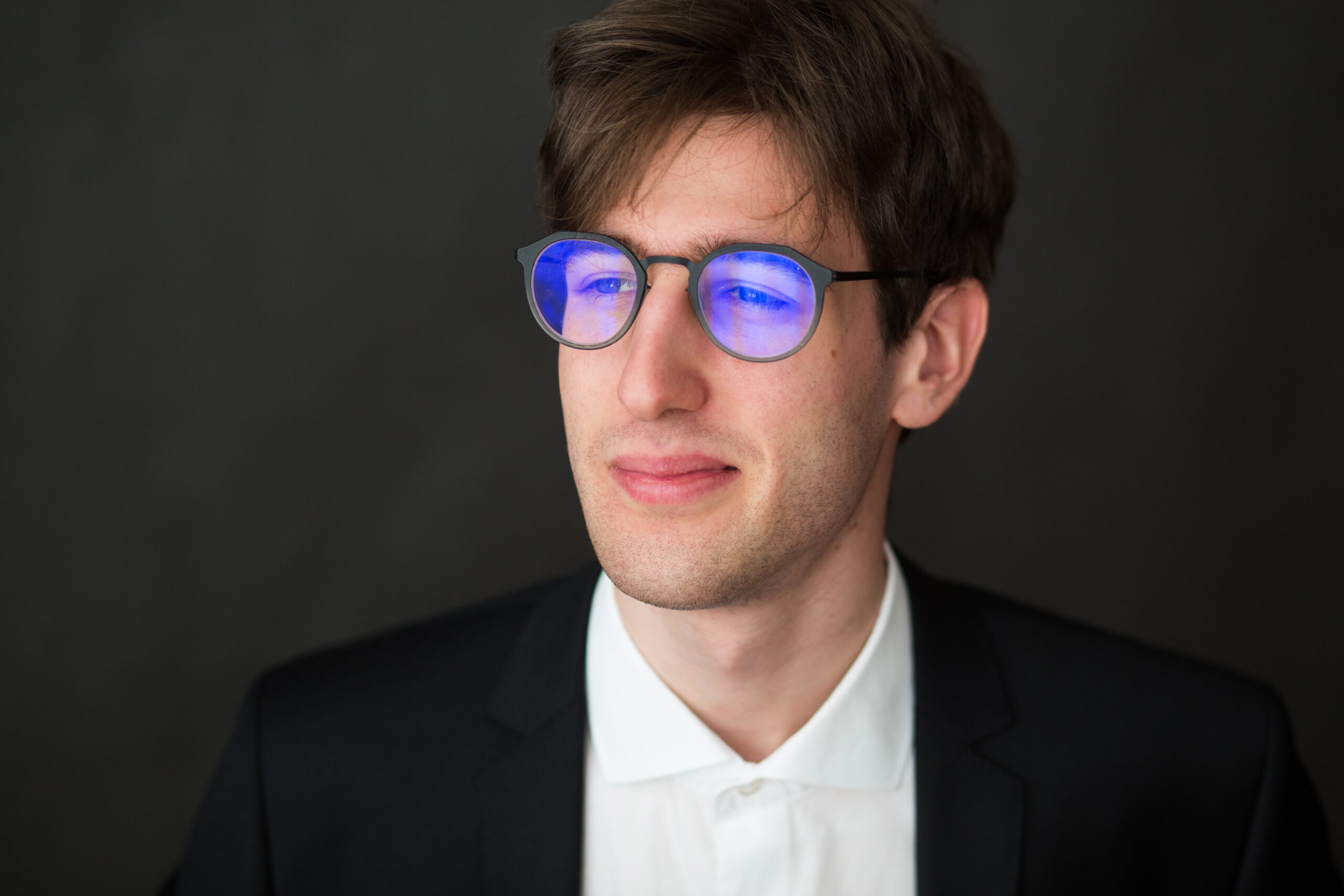 Event details

Piano recital with works by Haydn, Bartók, Liszt, Chopin, Adès, Beethoven

The winner of the Liszt-Bartók Prize at the 15th Concours Géza Anda 2021 Mihály Berecz was born in Budapest in 1997 and began learning the violin at the age of six. Later, parallel to his work in various orchestras with Edit Major and Erzsébet Belák, he began to devote himself to playing the piano. He received his First Class Honors Bachelor of Music from the Royal Academy of Music in London with Christopher Elton. As the winner of the international concert competition "Debüt Berlin", Mihály played in the Berlin Philharmonie for the first time in 2017.

Previous awards include the Gold Prize at the 2nd Manhattan International Music Competition and the Harriet Cohen Bach Prize from the Royal Academy of Music. At the 2013 Young Euro Classic Festival he performed Liszt's "Hungarian Fantasy" at the Konzerthaus Berlin. In 2013 he made his debut at the Béla Bartók National Concert Hall, Budapest, at the invitation of Zoltán Kocsis. He recently performed Mozart's "Jenamy" concerto under Mikhail Pletnev at the Liszt Academy, where he performs frequently. Mihály's interest in historical interpretation led to invitations to play fortepiano concerts with renowned orchestras playing historical instruments such as the Orfeo Orchestra.

Between 2020 and 2022, Mihály Berecz performed eight concerts of Béla Bartók's entire solo works in the Marble Hall of the Hungarian Radio on a grant from the Hungarian Academy of Arts.

Mihály Berecz is Artist in Residence at the Hotel Laudinella. That's why he is free entry to this concert with a collection in favor of the pianist.
Time

Friday, September 29, 2023 8:30 p.m
location

Hotel Reine Victoria, theater hall

Via Rosatsch 18, 7500 St. Moritz