Tue08Mar17:30Tue21:00Evening with 50 marathons, seven summits and 4 desertsInternational Women's Day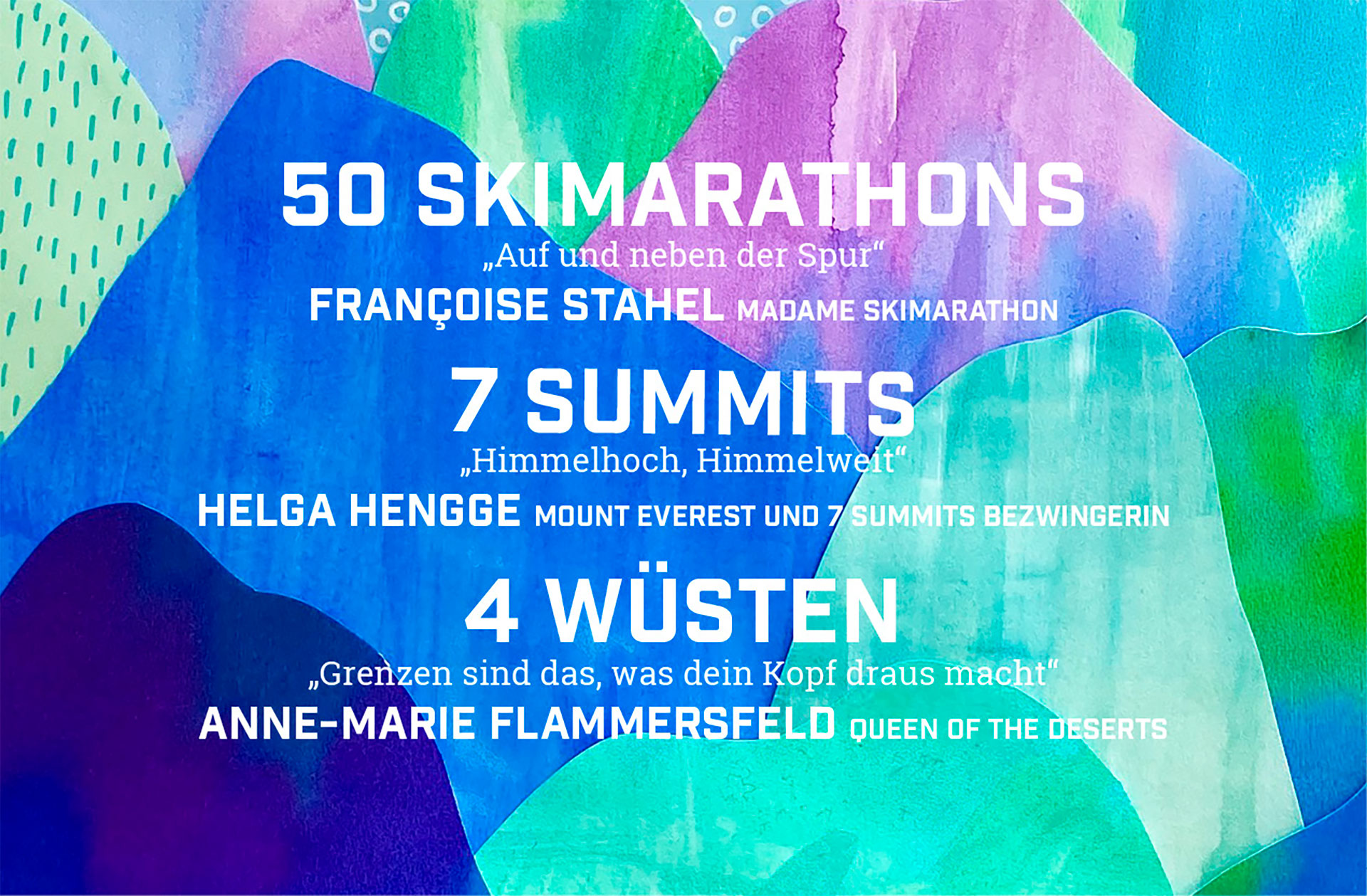 Event details

On the occasion of International Women's Day 2022, we cordially invite all Engadine residents, especially the younger generation, to an exciting one «Evening with 50 marathons, seven summits and 4 deserts» a.

To the International Women's Day on March 8, 2022 an event with three extraordinary women takes place in the Laudinella. Françoise Stahel, Helga Hengge and Anne-Marie Flammersfeld report in exciting lectures on their sporting excellence. Françoise Stahel, known as Madame Skimarathon, has taken part in all 50 Engadin ski marathons and in her lecture "On and off the track" tells about her life and how it is possible to cover 42km on cross-country skis on a certain date every year. Helga Hengge is the first German to climb Mount Everest. And because that wasn't enough, she also climbed the remaining highest peaks on the seven continents and brings exciting experiences with her in her presentation! No distance is too far for Anne-Marie Flammersfeld from St. Moritz. She is nicknamed the "Desert Queen" because she has run through the four largest deserts in the world and won all of those competitions. As the crowning glory, a no less impressive young woman gives a 45-minute concert: Die Engadinerin Martina Linn, whose broad repertoire has long since been heard live on major stages throughout Switzerland.

The evening starts at 5:30 p.m.

Admission is free, a voluntary contribution is welcome. 

More information at events@laudinella.ch or 081 836 00 00.
Time

Tuesday, March 8, 2022 5:30 p.m. - Tuesday, March 8, 2022 9:00 p.m
location

Hotel Laudinella

Via Tegiatscha 17, 7500 St. Moritz