So26Feb16:00Engadin Festival - Piano Days 2023Documentary «Sergey Tanin – the pianist who came in from the cold» & piano recital Sergey Tanin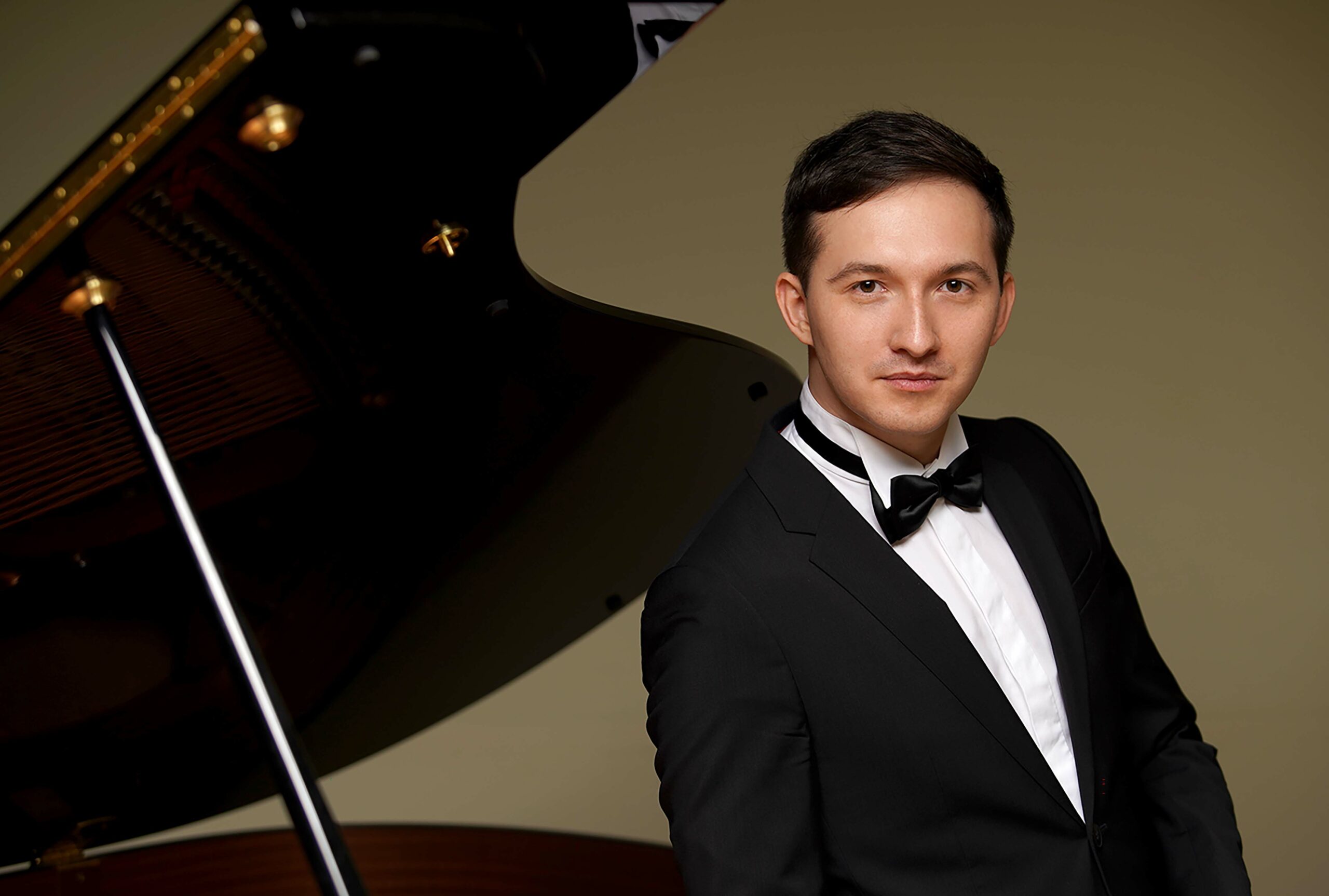 Event details

Sergey Tanin became known to European audiences as "The Pianist Who Came in from the Cold" after the documentary of the same name, Helen Stehli Pfister, was broadcast by Swiss Television (SRF). His international career began with the Géza Anda Competition 2018 in Zurich. With his "groomed, pure and honest piano playing, which is reminiscent of the values of the great Russian piano school" he inspired both the jury of the Géza Anda competition and the audience.

Sergey Tanin was born in Yakutia (Siberia) in 1995 and started playing the piano at the age of 5. He has lived in Switzerland since 2019. In October 2020 he won first prize and the audience prize at the Kissinger Piano Olympus in Bad Kissingen, Bavaria, and in the same month stood in for Helene Grimaud at her concert in Basel.

Helen Stehli Pfister's film "The Pianist Who Came in from the Cold" shows the boy from Yakutia who decided early on to pursue his solo career with the tenacity of a Siberian and how the leap from his icy homeland to Moscow and finally to the Switzerland succeeds. It is the long-term observation of a highly gifted artist who, between homesickness for Siberia and gratitude for his further education in Switzerland, continues to develop his artistic personality.

On this evening, the almost hour-long film will be shown before the concert.
Program piano recital:
Pyotr Ilyich Tchaikovsky (1840-1893): The Seasons op. 37a (1875/76) 45'
January - At the fireplace
February – Carnival
March - Song of the Lark
April - Snowdrops
May - Bright nights
June – barcarole
July - barcarole
August - Harvest
September - Hunt
October - Autumn song
November – Troika ride
December - Christmas
Franz Liszt (1811-1886): Two transcriptions of songs by Franz Schubert 8'
Message of love p. 560 no. 10
The miller and the brook p. 565 no. 2
Franz Schubert (1797-1828): Fantasy for piano in C major D 760 «Wanderer Fantasy» 25'
Tickets:
Admission: CHF 45.00, Tickets online or at the evening box office from 3:15 p.m., free seating
Duration:
Documentary: 4:00 p.m. - 5:00 p.m
Piano recital: 5:00 p.m. - 6:15 p.m
Photo © Emil Matveev
Time

Sunday, February 26, 2023 4:00 p.m
location

Brigitte & Henri B. Meier Concert Hall, Hotel Laudinella

Via Tegiatscha 17, St. Moritz