Relax in the new Ovaverva, the public indoor pool & spa right next door. What could be nicer than taking a relaxing bath after an active day or relaxing in the steam bath and sauna. The warmth and a soothing massage do their part.
Ovaverva: Spa & indoor pool included
The public indoor pool, spa and sports center in St. Moritz-Bad. Just across the road from Reine Victoria our guests dive included. The new indoor pool offers swimming fun for sports and leisure swimmers as well as families all year round. Relaxation and tranquility can be found in the spacious spa and on the sun terrace with outdoor pool. (Please note the opening hours)
The Ovaverva is from 30.04. - 15.05.2022 closed due to cleaning work. As our guest, you have free entry to the Bellavita indoor pool in Pontresina during this time. Find out more at our reception.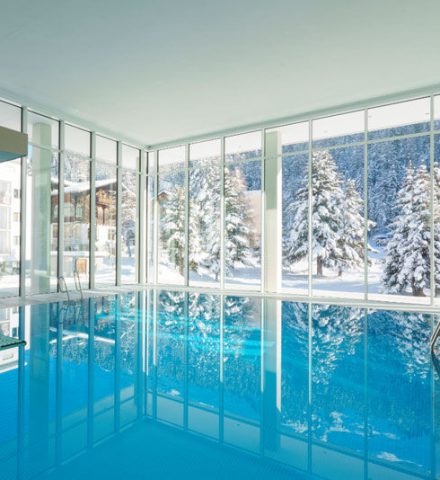 Indoor swimming pool 3'200 m²
25-meter pool, diving pool with two 1-meter boards and a 3-meter platform, non-swimmers' pool, children's paddling area, outdoor pool with bubble jets and funtower with 3 tube slides and a bistro.
Wellness 1'620 m²
Ladies spa, mixed sauna landscape, relaxation bath and relaxation rooms, 6 treatment cabins and wellness bar.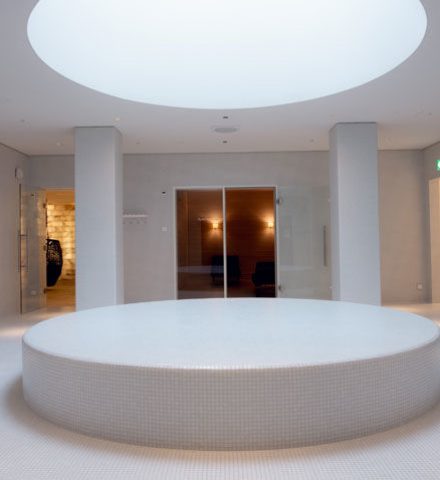 Recovery at the highest level