Online Reservation
made easy
Your reservation via
Phone +41 81 836 06 29
Directly to your door
or to your room
Boucherville Pop-up Steakhouse
In our new steakhouse meat lovers will get their money's worth.
We serve juicy steaks of the best quality as well as special cuts that are not commonplace. Thereby we not only pay attention to the quality of the meat but also to sustainability and a species-appropriate keeping of the animals.
Add to this a noble drop from our partner Boucherville and your visit to us is crowned.
Due to renovation work closed.
Opening planned for summer 2021.
However, our DELIVERY service will remain open for you with as usual offer and looks forward to your order.
Daily all dishes:
11.30 a.m. – 10.00 p.m.
Pizza until 11.00 p.m.
Our Thai chefs are in the off-season, so we are not offering Thai dishes at this time.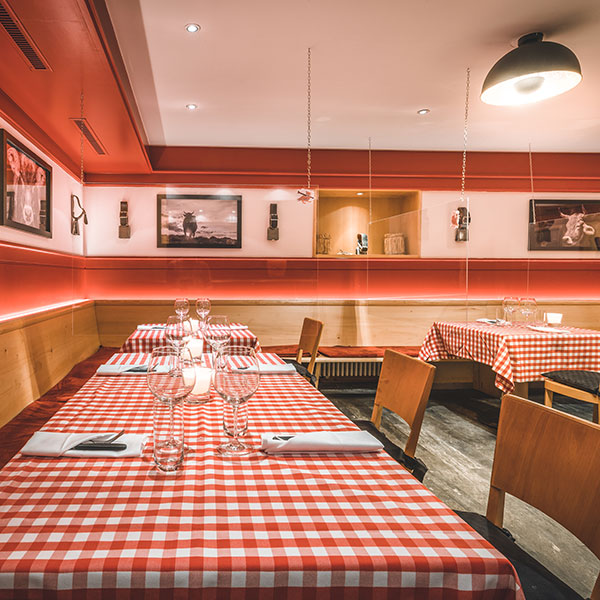 What our guests are saying…