Relax in the Laudinella Wellness with the most beautiful view over Lake St. Moritz, the village and the surrounding mountains or in the new Ovaverva, the public indoor pool & spa right next door. What could be nicer than taking a relaxing bath after an active day or relaxing in the steam bath and sauna. The warmth and a soothing massage do their part.
For the most beautiful view, up over Lake St. Moritz to the village and the surrounding mountains, visit Laudinella Wellness.
OPENING HOURS
Sauna & steam room: daily from 04:30pm - 09:00pm
Treatments: daily 2:00 p.m. – 10:00 p.m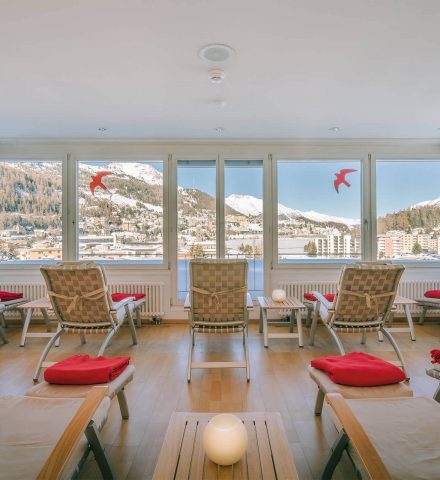 In winter, access is subject to a charge for hotel guests (CHF 20 per person), except when the Ovaverva indoor pool & spa is closed.
Enjoy a break in our wellness area with sauna, steam bath and relaxation room with a wonderful view.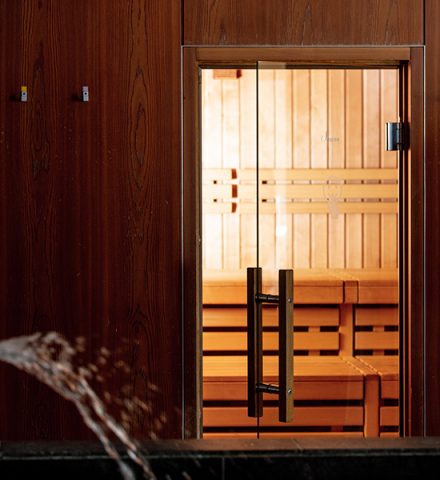 Let yourself be pampered with classic, sports and Far Eastern massages, hot stone and beauty treatments such as manicures, pedicures and body sugaring. The Laudinella wellness team ensures that your body feels good all round.
OPENING HOURS
Massages: daily from 2:00 p.m. to 10:00 p.m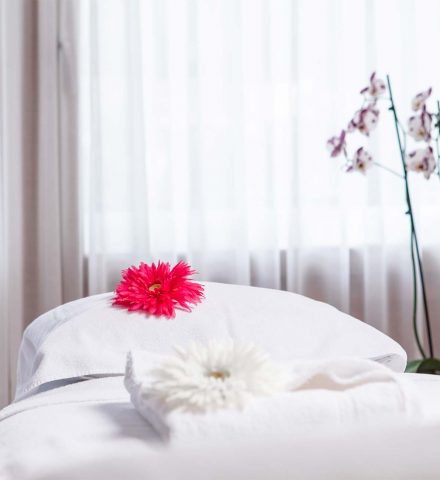 In summer, entry to the wellness area is free for hotel guests.
Book your massage at reception or directly here online.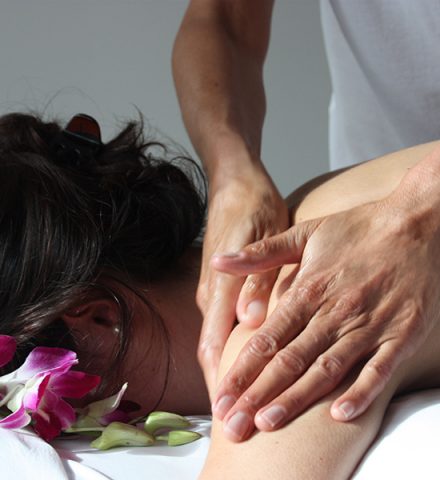 Ovaverva: Spa & indoor pool included
The public indoor pool, spa and sports center in St. Moritz-Bad. Only 50 meters away from the Laudinella, the entire pool and wellness area is available to our guests free of charge (incl. towel, bathrobe CHF 5.-, gym excluded). The new indoor pool offers swimming fun for sports and leisure swimmers as well as families all year round. Relaxation and tranquility can be found in the spacious spa and on the sun terrace with outdoor pool (please note the opening hours).
During the closing times of the Ovaverva in spring and autumn the entrance to the Laudinella wellness area is free of charge for our guests.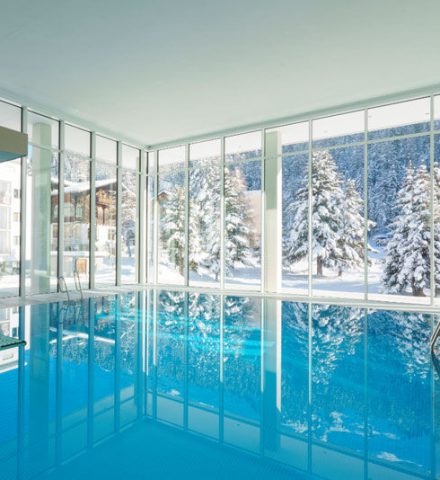 Indoor swimming pool 3,200 m²
25-meter pool, diving pool with two 1-meter boards and a 3-meter platform, non-swimmers' pool, children's paddling area, outdoor pool with bubble jets and funtower with 3 tube slides and a bistro.
Wellness 1,620 m²
Ladies spa, mixed sauna landscape, relaxation bath and relaxation rooms, 6 treatment cabins and wellness bar.