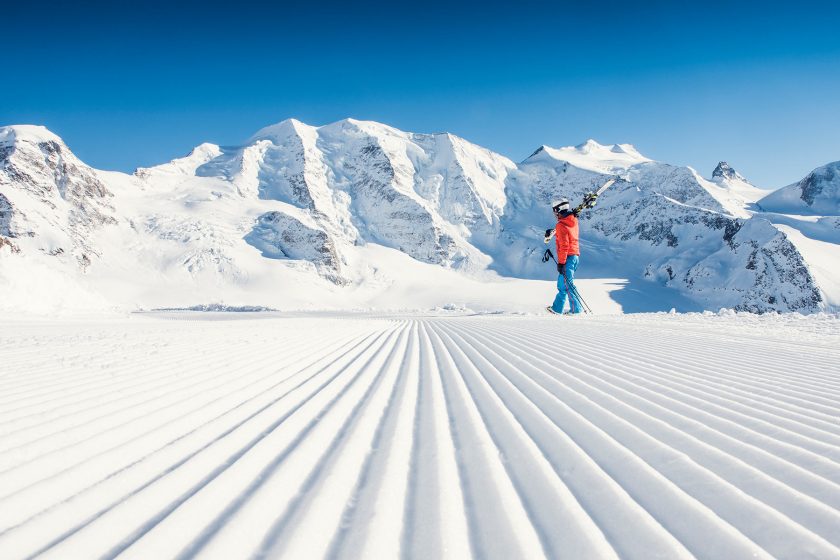 Mountain lakes, hiking trails, bike trails, slopes, cross-country ski runs and winter hiking trails await you in the Engadine. Perfect conditions for everyone who likes to be sporty in summer and winter. Here, from 1,800 meters upwards, you can train yourself fit for the next competition or for your own pleasure. After a few days in the Laudinella, pure wellbeing is guaranteed.
Glide and skate to your whim through snow-covered forests and over frozen lakes on 250 km of cross-country ski trails.
3 Nights
in a standard double room
for 2 people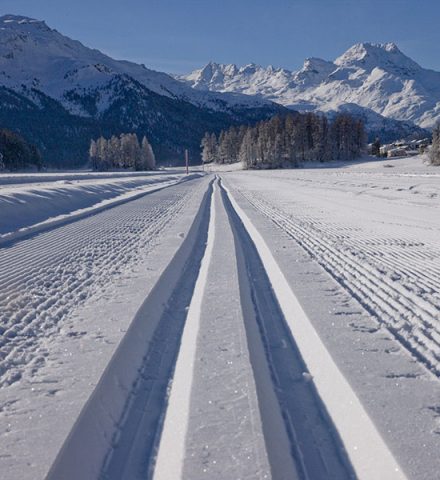 The best conditions await you from December - white, glittering snow, perfectly groomed cross-country trails over 250 km and a bright blue sky. The ideal place to prepare for the Engadin Skimarathon 2022 or to indulge in your hobby for fun.
Bookable from
from November 20, 2021 to April 18, 2022
Limited availability, even if there is availability on the booking portals.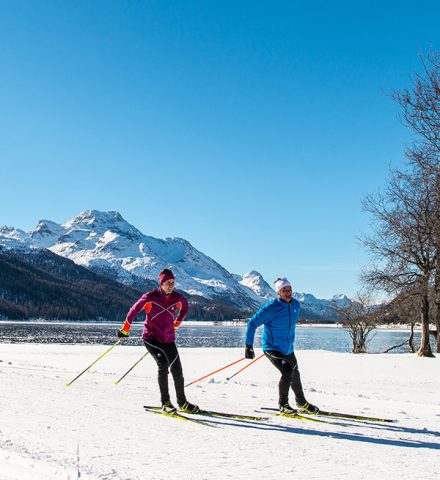 Recharge your batteries and strengthen your immune system in the wonderful Engadin! With the Santasana Cardio-Check you will find out how fit your heart is.
3 Nights
in a superior double room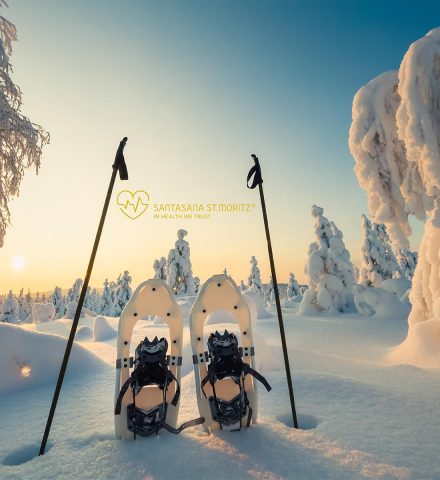 Santasana St. Moritz is the center for outpatient rehabilitation and prevention of cardiovascular diseases in the Upper Engadin.
Take a little time-out with yoga lessons, regenerating massages and many other options in our Laudinella health and relaxation package.
Live healthy and stay healthy.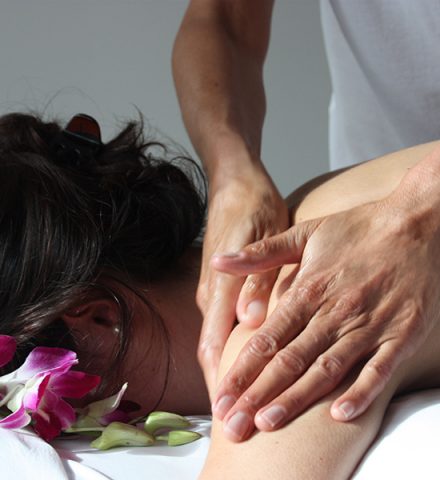 Marvellous hiking trails through snow-covered valleys and mountains.
3 Nights
in a standard double room
for 2 people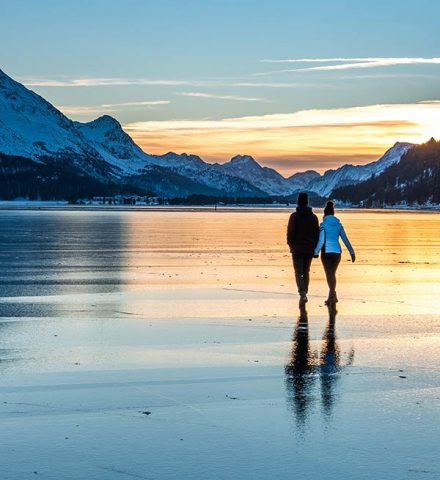 On panoramic paths, over lakes, through fairytale-like snow-covered pine forests, with breathtaking views - your hiker's heart is guaranteed to beat faster here. The Upper Engadin offers everything for enjoyable hikes, from pram-friendly walks to forest trails.
The Engadin offers 322 sunny days a year. If you happen to spend a cloudy day here, the foresight is unfortunately missing, but you are still in one of the most beautiful high valleys in Switzerland.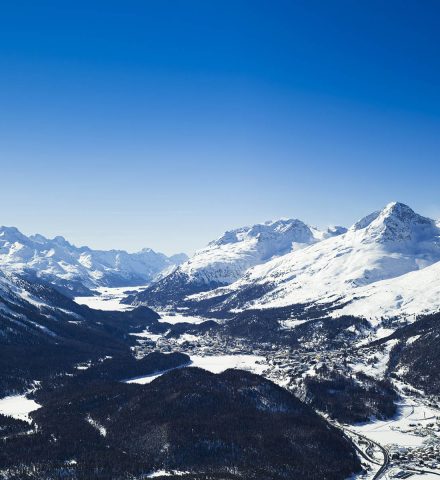 Cultural enjoyment in the Engadin
The culture days are a highlight in the Laudinella every year. Musically, we start this year on March 17, 2022 in the new Laudinella Lobby with jazz by Mimanée. Enjoy contemporary jazz elements from related genres such as world music, new music and pop at an aperitif. 
On Friday, March 18, 2022, Cordula Seger will present her publication about the Chesa Sur L'En in St Moritz Bad. On Saturday, March 19, 2022, the highlight of the culture days awaits you with a performance of the Engadin Festival - Piano Days 2022. Aleksandr Shaikin, probably the most sensitive pianist in the world, presents his innovative program. 
3 Nights
in the double room modern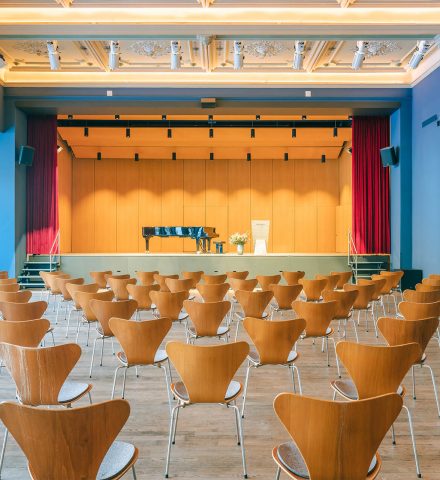 Culture has always been the DNA of Laudinella. We invite you to three varied cultural events.
Enjoy three days of culture in the Engadin with us in the Laudinella Hotel Group. 
Coaching with Adrian von Känel
Inspiration Days in the Engadin
What competencies of a coach
can I use for my management work?                Get to know the useful skills for your work as a manager.
2 nights
in double room
with 15 h coaching lessons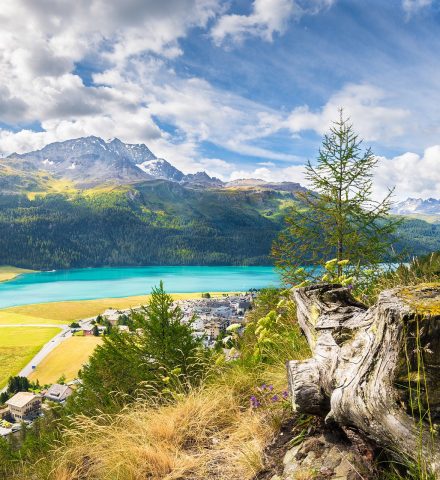 A coach's method case is richly filled with possibilities that can be used in everyday management. Learn from Adrian von Känel how you can use these methods for yourself.
In the fascinating, inspiring scenery of the Engadin, the participants learn more about 

Minimum set of a coach, on interventions and methods with the aim of being able to take them with you and use them in a practical way for your management work.