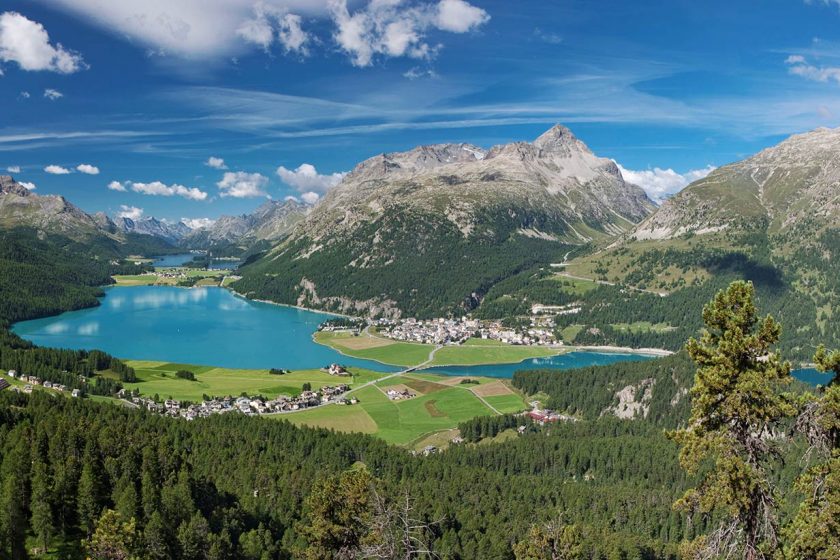 Mountain lakes, hiking trails, bike trails, slopes, cross-country ski runs and winter hiking trails await you in the Engadine. Perfect conditions for everyone who likes to be sporty in summer and winter. Here, from 1,800 meters upwards, you can train yourself fit for the next competition or for your own pleasure. After a few days in the Laudinella, pure wellbeing is guaranteed.
Transform your YOGA – transform your LIFE. Get to know yourself and your body better in the yoga workshops with Nico Luce. 
Immerse yourself in the world of Vinyasa flows and learn new techniques to improve your yoga practice. 
2 nights
in a superior single room
for 1 person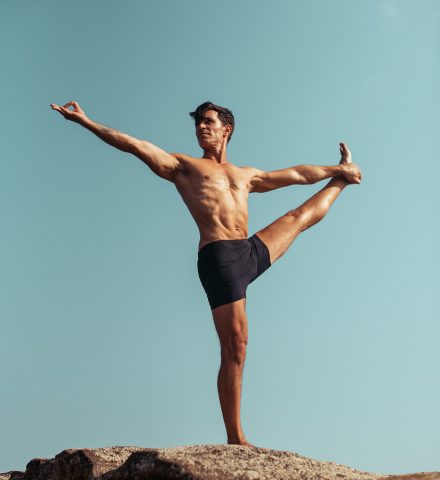 Nico Luce has been teaching different styles of yoga since 2003. He combines his interest in Eastern philosophy and spirituality with physical yoga practices and creates transformative experiences for his students. 
The workshop will take place on April 23rd and 24th, 2022 in the new premises of the Hotel Laudinella. Experience an active weekend in a modern ambience.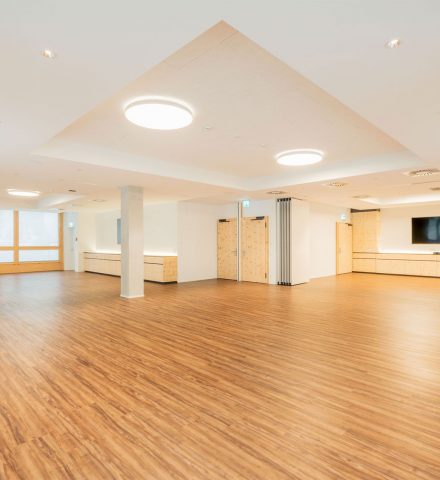 On panoramic and high-altitude trails, along lakes, glaciers, through pine forests, across alpine meadows, with breathtaking views. Your hiking heart is guaranteed to beat faster here.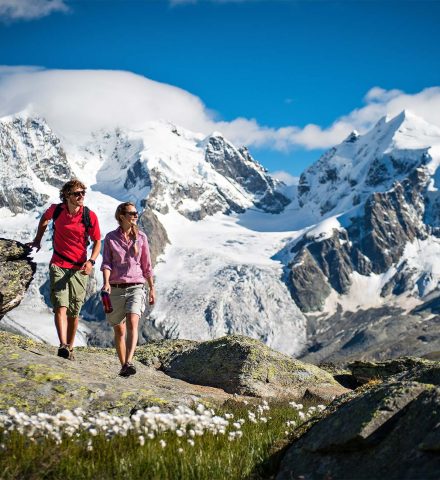 Book your hiking package and enjoy the beautiful nature of the Upper Engadine. 
Your own risk – The Engadin offers 322 days of sunshine a year. If you happen to spend a cloudy day here, unfortunately there is no foresight, but you are still in one of the most beautiful high valleys in Switzerland and don't forget - it is "on your own risk".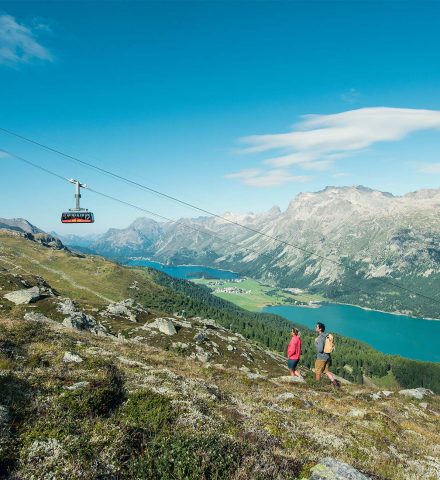 St Moritz Running Festival
To all St. Moritz Running Festival Runners from 19.-21. August 2022 at the Running Festival in St. Moritz. Spend 2 nights in our clubhouse "Hotel Laudinella" in the immediate vicinity of the festival.
2 nights
with breakfast buffet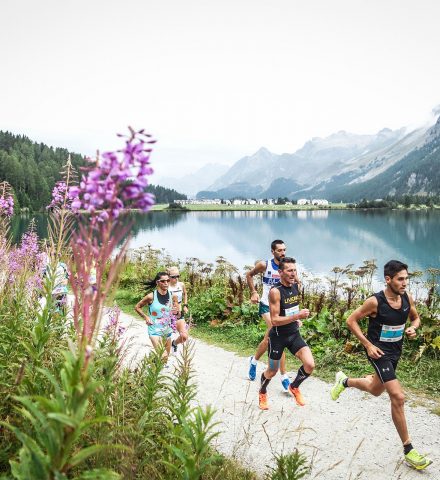 Here you have the ideal starting point to be part of the Running Festival. The festival area is not far from the hotel.
Benefit from our variable offer and experience a successful festival weekend.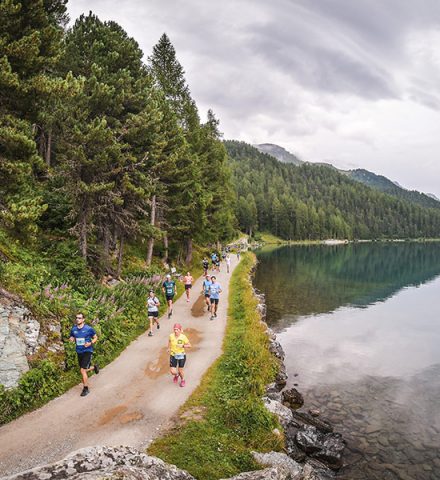 This offer is aimed at all Crossing Engiadina trail runners. Spend 3 nights in our clubhouse "Hotel Laudinella" in the immediate vicinity of the festival.
3 nights
with breakfast buffet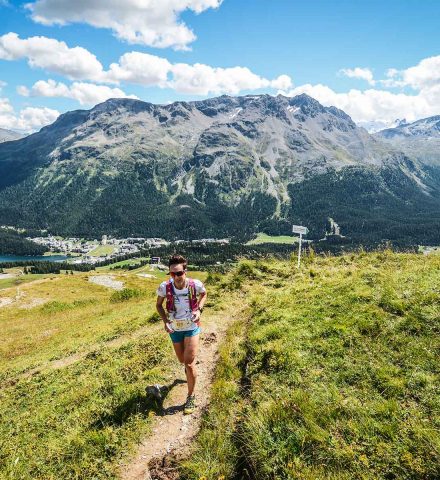 Treat yourself to a sporty weekend at the Running Festival in August 2022. 
Take advantage of our wellness and culinary offerings during your stay.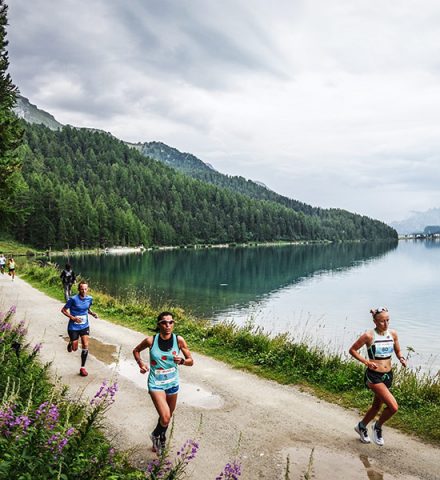 Do you feel empty and alienated from yourself? Then the long yoga weekend is just the thing. 
Sita Menon takes you in her 5 workshops to find yourself again and not to be restricted by your patterns. 
September 23-25, 2022
2 nights
in a superior single room
for 1 person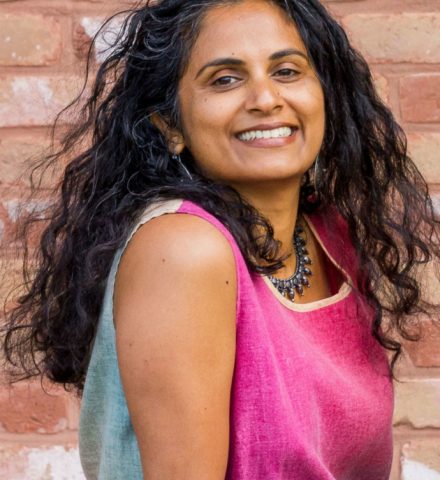 Sita Menon is the Founder and Owner of Evolve Yoga, Forrest Yoga Guiardian and Mentor Teacher. She found her way to yoga 23 years ago and has already gained a lot of experience in different yoga practices. 
The workshop will take place on September 23-25, 2022 in the bridge room at Hotel Reine Victoria. You will stay and eat at the Hotel Laudinella.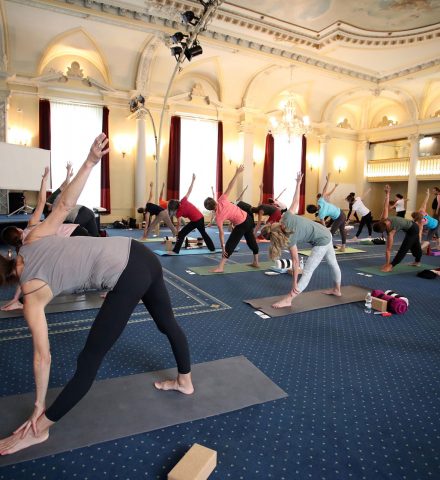 Coaching with Adrian von Känel
Inspiration Days in the Engadin
What competencies of a coach
can I use for my management work?                Get to know the useful skills for your work as a manager.
2 nights
in double room
with 15 h coaching lessons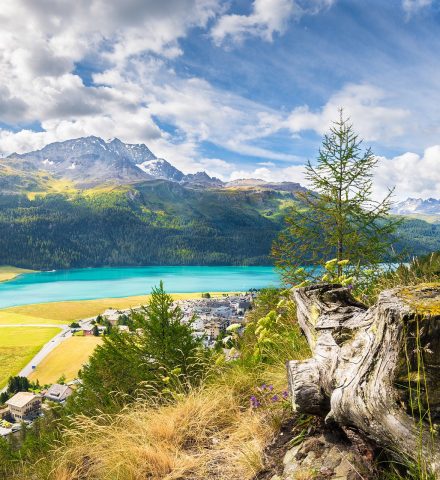 A coach's method case is richly filled with possibilities that can be used in everyday management. Learn from Adrian von Känel how you can use these methods for yourself.
In the fascinating, inspiring scenery of the Engadin, the participants learn more about 

Minimum set of a coach, on interventions and methods with the aim of being able to take them with you and use them in a practical way for your management work.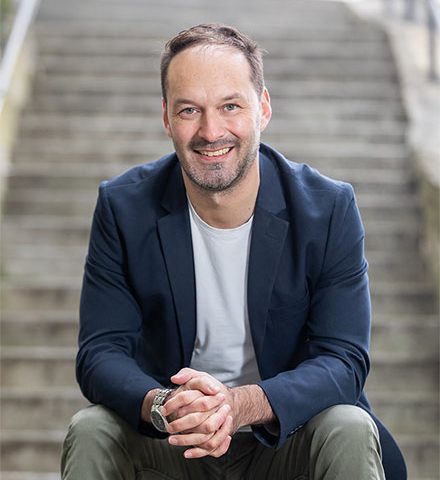 running and training days
Experience how our professional marathon runners prepare for a competition and train with them.
3 or 7 nights
in a single or double room
for 1 person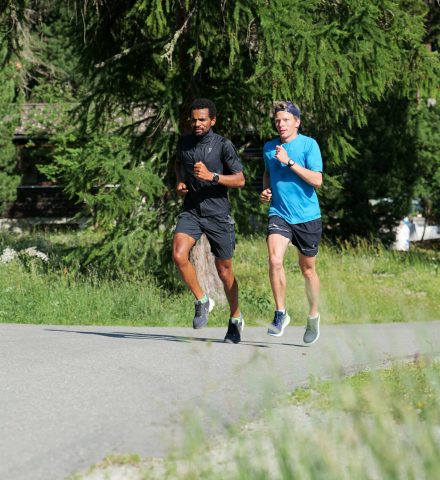 Accompany Tadesse Abraham and Adrian Lehmann in the preparations for the European Marathon Championships and benefit first-hand for your own training. Fitness coach Nik Jud complements the team perfectly with an additional strength, technique and regeneration program.
Everyone can participate - from beginners to professionals. You will be offered a varied training program with different modules.