wed28JunWhole dayMrs30wild herb cuisine"You are what you eat"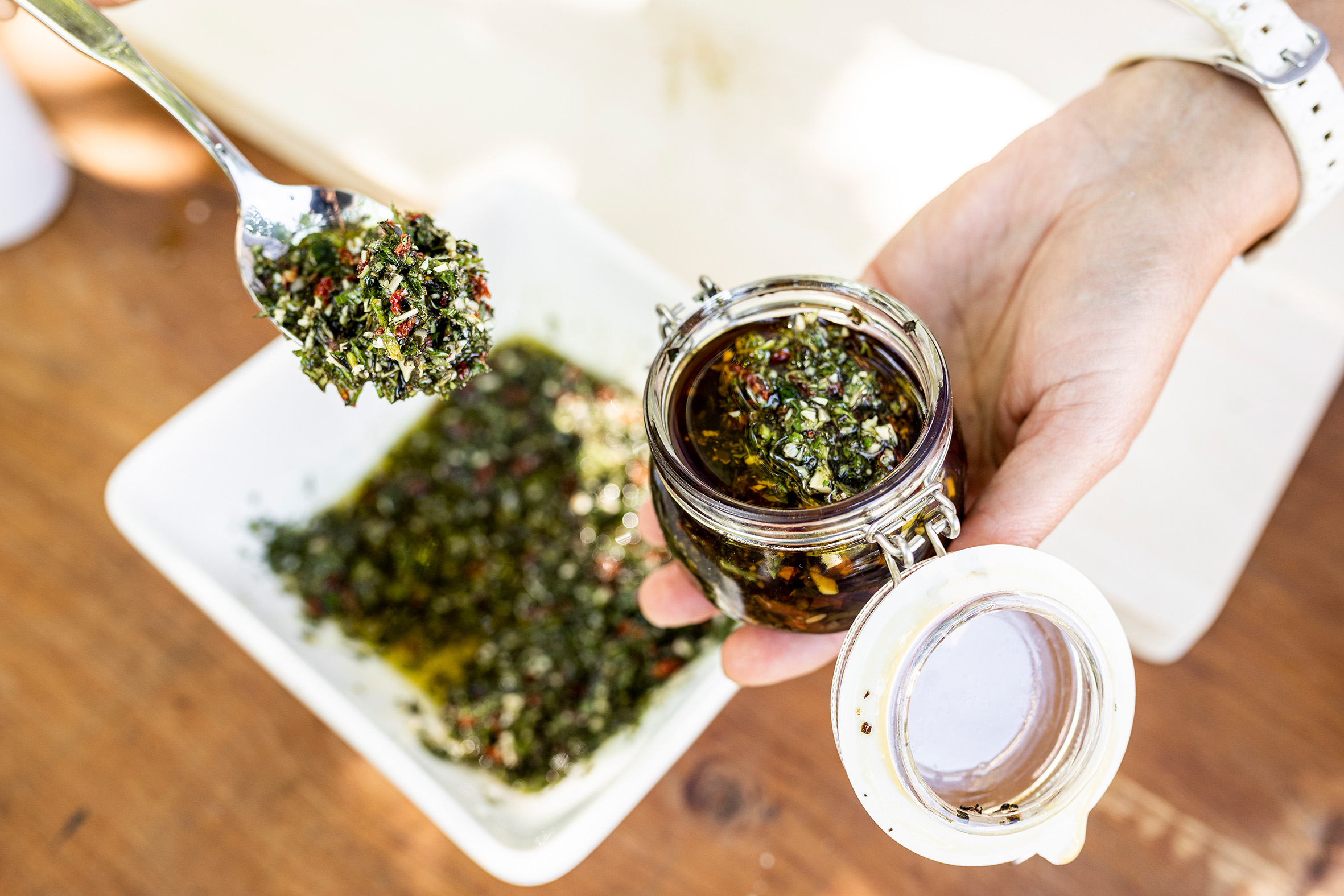 Event details

Get to know the herbs that grow on your doorstep and learn how to process them for fine dishes and use them in everyday life.
target group
Everyone who is interested in herbal cuisine.
Course leader
Rosi Mangger Walder, the master florist and herbalist born in 1976, loves everything that is green and blooming. She offers herb hikes and workshops on growing herbs, wild herbs in the kitchen, decoration with natural materials and much more. More than 500 alpine, tropical and rare herbs grow in their 2,000 m² garden and show garden. She sells her own product line under the name "Kraedu".
Course times
Arrival: Wednesday, June 28, 2023
Wednesday 28 June 2023
8:30 p.m. Welcome and lecture on wild herbs and this special cuisine
Thursday June 29th
2:00-4:00 p.m. Hike with collecting wild herbs
7:00 p.m. Wild herbs menu
Friday June 30th
2:00-4:00 p.m. Workshop Wild herbs as a demonstration
Departure: Friday 30 June 2023
Course fee
CHF 330.-
Workshop flyer including room prices
Time

Wednesday 28 June 2023 00:00 - Friday 30 June 2023 23:59
location

Hotel Laudinella

Via Tegiatscha 17, 7500 St. Moritz