31Oct.Whole day04NovTango courseFor advanced and beginners, course leaders: Rafael Herbas and Lea Graber(Whole day) Hotel Reine Victoria, Via Rosatsch 18, 7500 St. MoritzEvent type:Workshop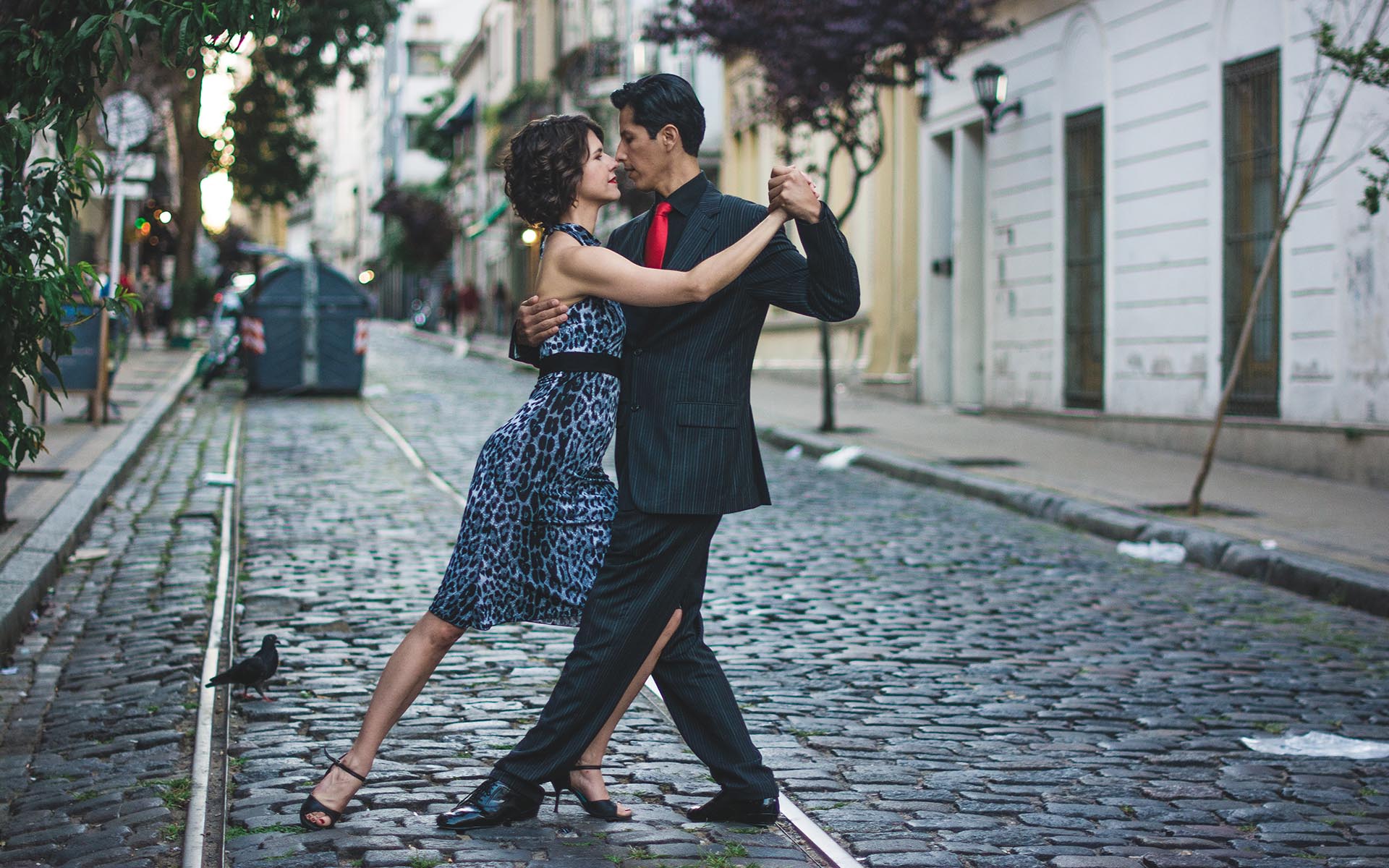 Event details

Course content

Beginners (with and without previous tango knowledge)
What is tango
Basis of the tango and the hug as a priority
What are the most important points to be able to dance at a milonga (tango evening) like in Argentina?
Intermediate and advanced:
Musicality in tango and vals. What is a Musical Phrase, Accent, and Variation?
Certain sequences and exercises with different orchestras to dance to the music easily and correctly. Tools to improvise your own sequence
Milonga: What is milonga lisa and traspie? How are they danced in a relaxed and stress-free way?
Tango: changing roles with simple and beautiful figures in order to understand the partner on the other side. Gaining clarity in leadership.
Goal: The course participants understand and experience for themselves that the tango couple expresses the music through their elegant and coordinated movements. Through their connection, the couple themselves become part of the tango orchestra.
Rafael Herbas: He was born in Buenos Aires in 1980. In 2000 he began to dance tango in the tango school "Club Cervantes" with Adrián Bahut, a specialist in Argentine tango, and soon became his assistant in tango courses. He also continued his training at the José Neglia dance school and with the specialists Norberto Guichenduc, Juan Carlos Espósito, Haydé González, Eduardo Pérez and Gabriela Elías. He has lived in St. Gallen since April 2014 and teaches tango courses and gives workshops in Eastern Switzerland. In February 2016 the "Tango School Rafael Herbas" was founded, which he runs together with his wife Lea Graber.
Leah Graber: She got to know the Tango Argentino in 2012 during a five-month stay in Buenos Aires. Since the opening of the tango school, she has been in charge of administration, organizing milongas (tango evenings) and loves to dance milonga (musical style) with her husband.
Course times: Beginners course 5.30pm - 7.00pm / advanced course 7.15pm - 8.45pm
Course fee: CHF 210 including milonga
Closing evening: On November 5th from 8:30 p.m. there will be a milonga with DJ Rafa. The course participants are cordially invited to take part.
Workshop flyer including room prices
Time

October 31 (Monday) - November 4 (Friday)
location

Hotel Reine Victoria

Via Rosatsch 18, 7500 St. Moritz