do24AugWhole daySo27Strengthen resilience and gain power in natureForest bathing in the Engadin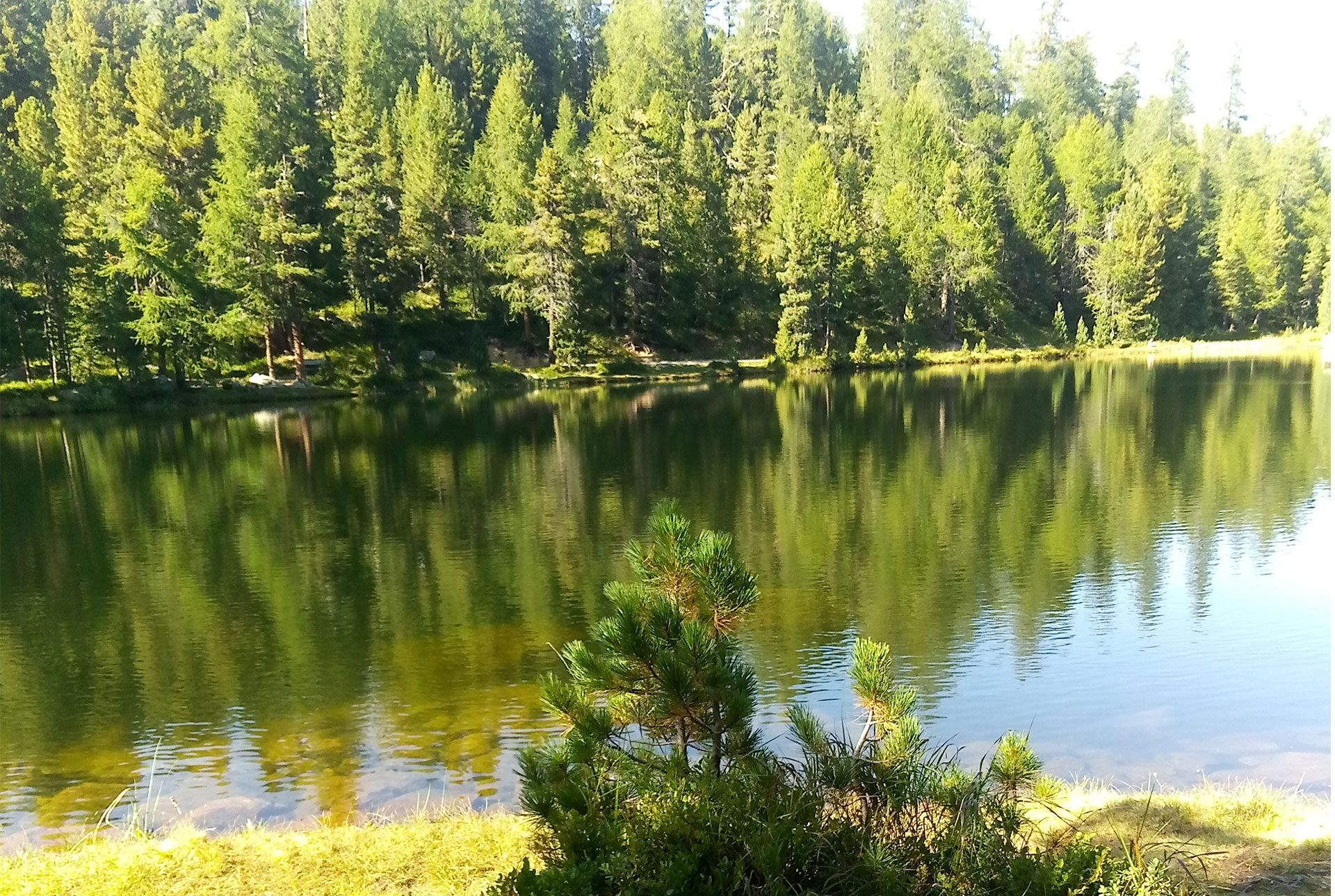 Event details

Based on the Japanese concept of forest bathing (Shinrin Yoku), we roam, wander, hike and walk through the wonderful, powerful Upper Engadine forests around St.Moritz. Playful nature experiences, sensory perception, short meditations, mindfulness exercises and a relaxed exchange help us to find inner and outer peace. We connect with all elements and absorb the pure forest and mountain air and the rhythm of nature. Physically, mentally and emotionally strengthened, grounded and decelerated, we return to our everyday life.
target group
Adults of all ages who want to feel alive, light and enjoy being in nature. Now it's time to strengthen the connection to nature and to yourself! Be it after or in a challenging personal phase of life or simply because you want to do something good for yourself and your health. The workshop is also suitable for people who are less used to exercise. We are very comfortable on the road and sometimes off the beaten path. A bit up and down is also part of it. But we don't chase heights or kilometers!
Course leader
Andrea Kippe (born 1967). I am trained in forest therapy, wilderness education and energy medicine, among other things. I am connected to the Engadin and Bergell through my family history and as a co-author of the red dot hiking guide "Wanderwelt Val Müstair". I live in Wängi TG and offer nature-based health promotion and life support with my sole proprietorship. I also work as an author and journalist.
Course times
Arrival: Thursday, August 24, 2023
Course start: Thursday, August 24, 2023, 5 p.m
Course times: Fri - Sat 10.00 a.m. - 12.00 p.m. / 2.00 p.m. - 5.30 p.m. (may vary if required)
Sun 10:00 a.m. – 12:00 p.m
End of course: Sunday, August 27, 2023, 12:00 p.m
Departure: Sunday 27 August 2023
Course fee
CHF 320.-
Registration deadline
July 15, 2023
Workshop flyer including room prices
Time

Thursday 24 August 2023 00:00 - Sunday 27 August 2023 23:59
location

Hotel Laudinella

Via Tegiatscha 17, 7500 St. Moritz