wed06Sep20:30COME BACK, ALFONSINANarrative performance by Hildegard Keller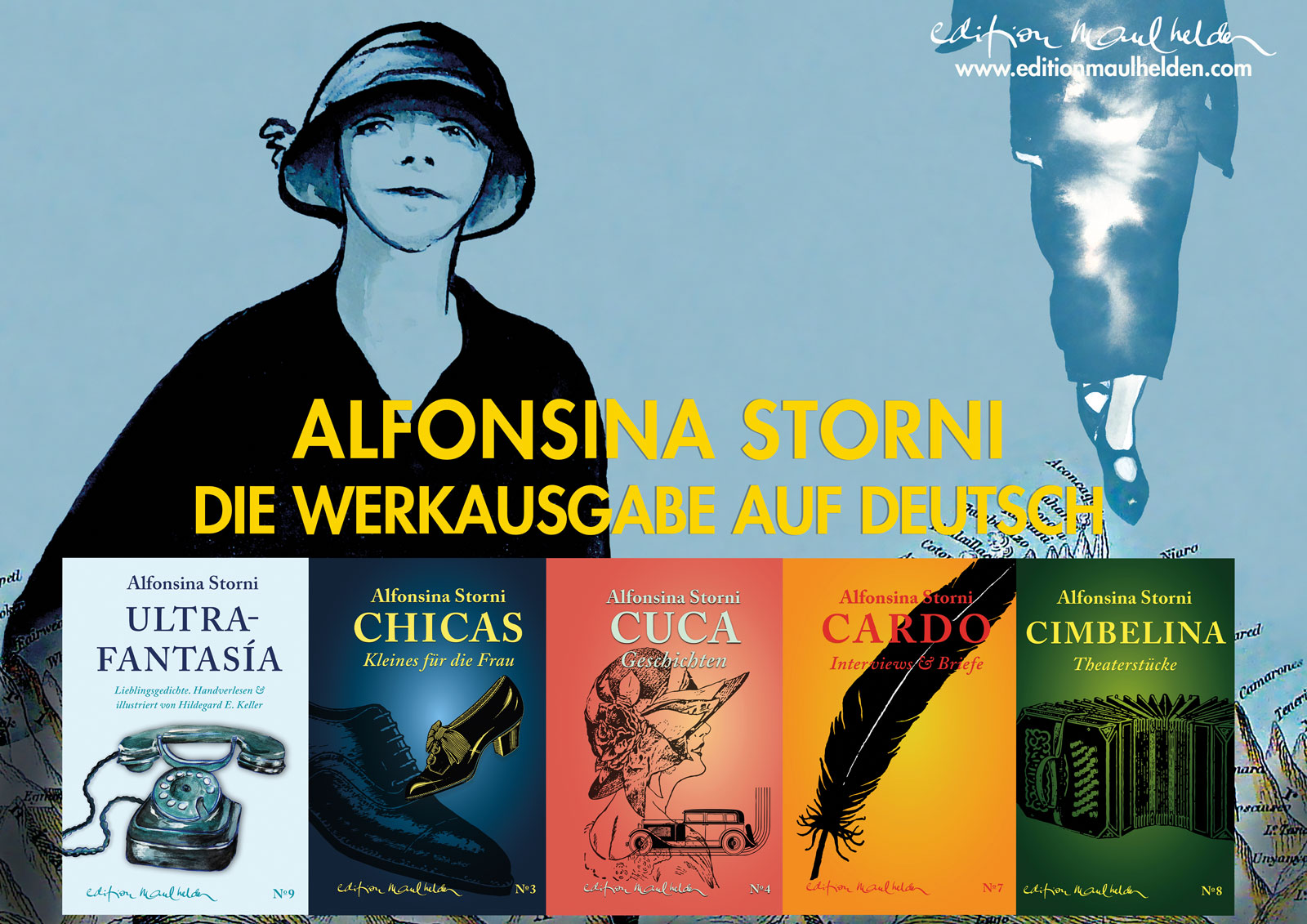 Event details

Alfonsina Storni was born in what is now the municipality of Capriasca near Locarno – and moved to Argentina when she was four years old. In Buenos Aires she became a city dweller, feminist fighter and artist. From 1912 until her suicide in 1938 she lived in Buenos Aires. Alfonsina Storni is a powerful voice in 20th-century Latin American literature and the most famous Swiss writer who did not write in a national language. Her work is worth discovering: poetry, short stories, essays, aphorisms and autobiographical works as well as - her heart - plays for adults and children. The five-volume work edition (Edition Maulhelden) is now complete.

The translator, biographer and publisher Hildegard Keller presents her work edition and her biography of Alfonsina Storni. In the narrative performance, she lets Alfonsina speak, accompanied by images and music, and reports on the long journey with her.

From 2009 to 2019, Hildegard Keller was a literary critic on television (Bachmann Prize, ORF/3sat; Literaturclubs SRF/3sat). Since 2017 she has been concentrating on artistic projects (her novel «What we seem», 2021; her film «Brunngasse 8», 2022), writing courses and the Alfonsina Storni project. She is a Germanist and Hispanist by training. She lives in Zurich, where she also does city tours (including «Kriminales Zürich»).
tickets
Admission: CHF 10.00, Tickets online or at the evening box office from 7:30 p.m
Image: © Edition Maulhelden
Time

Wednesday 6 September 2023 8:30 p.m
location

Hotel Reine Victoria

Via Rosatsch 18, 7500 St. Moritz